Iran
IRGC Owning Huge Stockpiles of Modern Missiles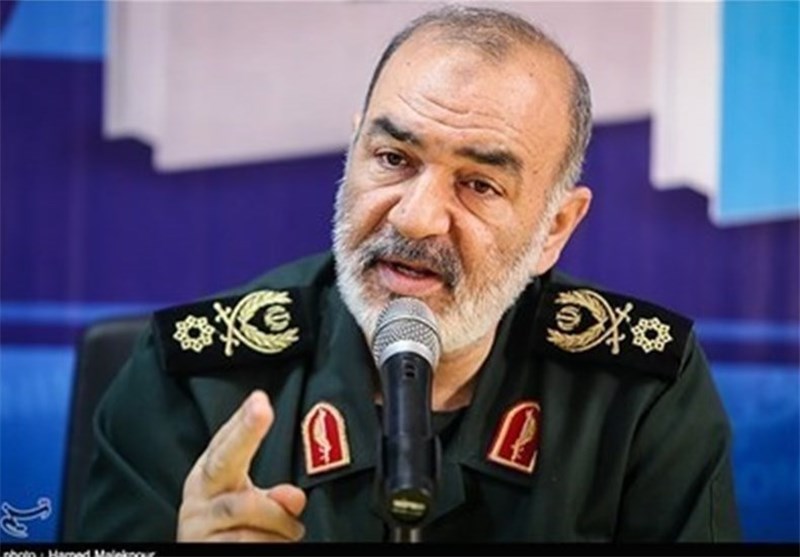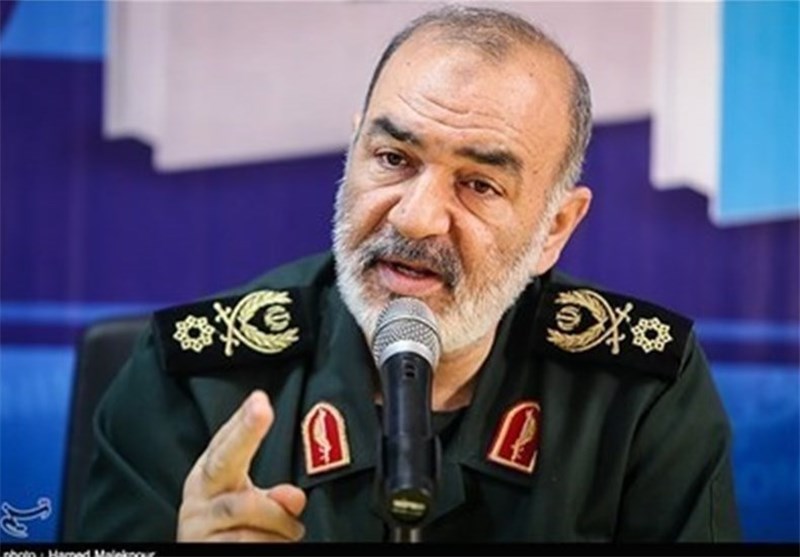 IRGC Lieutenant commander said an underground missile facility that was made public recently was just a small part of the huge stockpiles of missiles in possession of the IRGC, saying many modern warehouses are kept secret.
Speaking in a television talk show on Monday night, Brigadier General Hossein Salami said what was broadcast two weeks ago were footage from the "oldest" IRGC warehouse for stockpiling missiles.
The modern facilities are yet to be made public, he noted,
The commander underlined that the Iranian guided missiles, with a range of 2,000 kilometers and pinpoint accuracy, can annihilate any fixed or mobile base at any distance with a zero margin of error.
Back on October 14, the IRGC Aerospace Force broadcast pictures from a tunnel dug deep in the ground, filled with numerous ballistic missile. Commander of the force, Brigadier General Amir Ali Hajizadeh had announced that the facility was only one of the numerous bases scattered across the country.
Elsewhere in his comments, Brigadier General Salami touched on Iran's support for Syria, saying the "advisory assistance" to the Syrian army is divided into four different categories.
Iranian advisors in Syria provide the Arab country's high-ranking military commanders with precious experience in strategic plans and defensive tactics, he said of the first grade of support.
The second level is seen as the operational assistance, namely the support given to the Syrian commanders in handling the war against the Takfiri terrorists at the medium stages, Salami explained.
He described the third level of support as the tactical help for the commanders of battalions in direct battles.
And the fourth level of Iran's advisory assistance, the general added, relates to training in the preparation of weapons, maintenance of ordnance, relief and rescue operation and other fields that are carried out at the official request of the Syrian government.
"We place a strategic and extraordinary value on Syria. Today, the security of major parts of the Islamic world, national security of Syria and that of the Islamic Republic of Iran are entangled with each other," the top commander added, saying that is why Iran keeps backing Syria.
Iran, a close ally of Syria, has been supporting the legitimate Syrian government in the fight against terrorists.
Tehran has already made it clear that its assistance to Syria is confined to consultation and advisory help.
Syria has been gripped by civil war since March 2011 with Takfiri terrorists from various groups, including the ISIL, currently controlling parts of it.
According to the United Nations, more than 240,000 people have been killed and one million wounded during the conflict.