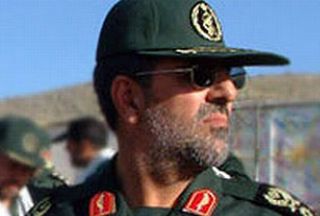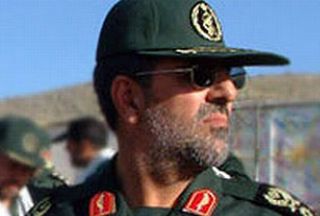 A top commander of Islamic Revolution Guards Corp (IRGC) says Western powers threatening to launch a military attack against Tehran "fear" Iran's armed force.
"The IRGC Ground Forces are at their best level of preparations…and we will respond to any assaults and make the aggressors regret," Commander of the IRGC Ground Forces, Brigadier General Mohammad Pakpour, said Monday.
Referring to recent US and Israeli threats of a strike against Iran's nuclear facilities, General Pakpour said the enemy stands in "fear" of Iran's military forces, IRNA reported.
"If today the enemy fears any confrontations with the Islamic establishment, it is because they know Iran's armed forces are primed (for action)," the Iranian commander added.
He went on to evoke the braveries of the IRGC forces during the eight-year war imposed by Iraqi dictator Saddam Hussein.
The latest threat of war was voiced earlier this month by Chairman of the US Joint Chiefs of Staff Admiral Mike Mullen, who said the US military was prepared to attack Iran if that would stop Tehran from making a "bomb."
Former US Ambassador to the United Nations John Bolton has in recent weeks repeatedly called on Israel to launch an attack against Iran's nuclear facilities, amid Western allegations that Tehran is following a military nuclear program.
Iranian officials have dismissed his remarks, but warned that any military strike against Iran would have consequences that would spread beyond the Middle East.
Tehran has repeatedly dismissed the allegations, insisting that as a signatory to the Nuclear Non-Proliferation Treaty, it aims only to use the civilian and peaceful aspects of nuclear energy.