Iran
IRGC Quds Force Saves 2 Hostages from Terrorists' Hands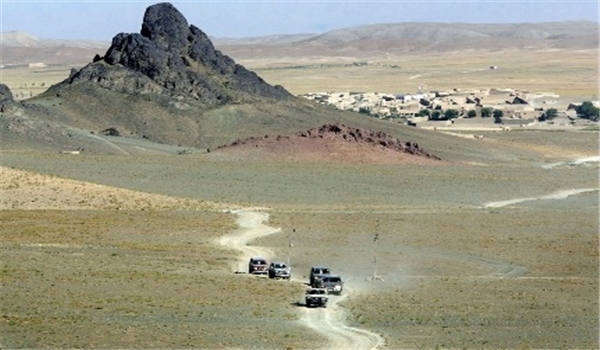 The Islamic Revolution Guards Corps (IRGC) Quds Force released 2 people who had been abducted by an unknown group in Southeastern Iran.
The IRGC Quds Forces rushed to free two people who had been taken hostage by unknown abducters in Iranshahr region of Sistan and Balouchestan province on November 24 and released them after special intelligence and operational measures on November 26, returning them to their families.
The kidnappers wanted to transfer the two to Pakistan via Sarbaz bordering regions and hand them over to the terrorist groups.
There is yet no further information available on the identity of abductors or abductees.
Sistan and Balouchestan in Southeastern Iran is a restive region where some terrorist and militant groups stage cross border attacks each year.
15 Iranian Basijis (volunteer forces) and border guard forces were abducted by terrorists in the border of Iran's province of Sistan and Baluchistan with Pakistan on October 15, 2018, by Jeish al-Adl terrorist group. Five of them were later released through the efforts of the Pakistani government on November 15, 2018.
There are still 6 other Iranian border guards in the hands of terrorists.
Jeish al-Adl, a Pakistan-based radical Wahhabi terrorist group staging cross border attacks into Southeastern Iran from South-West Pakistan, claimed responsibility for the February 13, 2018, attack against members of the Islamic Revolution Guards Corps in Iran which killed 27 IRGC personnel.
The group has bases in Southwestern Pakistan and started operations after recruiting the remnants of Jundullah notorious terrorist group and reorganizing them. Iran had captured leaders of Jundullah notorious Wahhabi terrorist group and dismantled the terrorist organization years earlier.