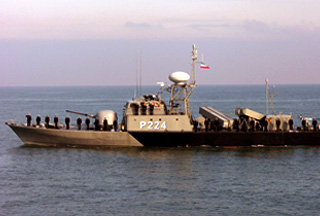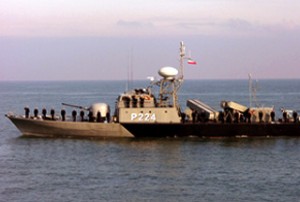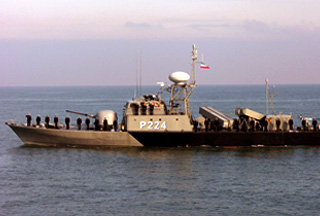 The Islamic Revolution Guard Corps' naval patrol units have stopped an Italian and a French vessel in the Strait of Hormuz and inspected them.
The two vessels were inspected by the IRGC forces during a military maneuver on Friday for verification that they complied with environmental regulations.
The vessels were allowed to continue sailing after confirmation that they had not breached any regulations, the Islamic Republic News Agency (IRNA) reported.
The IRGC has been holding the third day of a major military exercise dubbed 'Great Prophet 5' in the Persian Gulf and the Strait of Hormuz.
The IRGC's naval, air and ground forces have been taking part in the drill, seeking to display Iran's constructive role and the country's military power in securing the strategic region.
The Strait of Hormuz, a narrow waterway between Iran and Oman, connects the Persian Gulf with the Sea of Oman. Nearly 40 percent of the world's crude oil passes through this waterway.