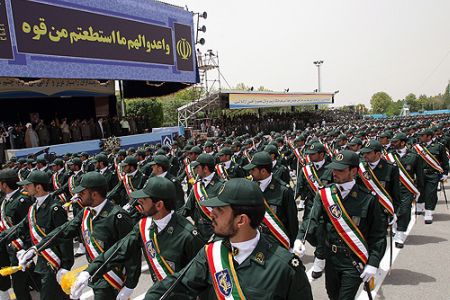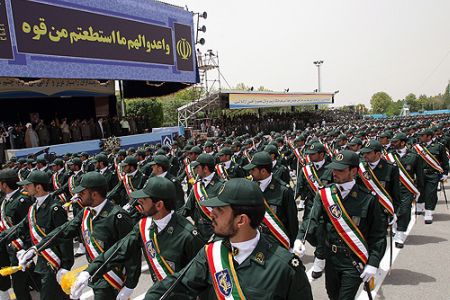 Amid US and Israeli threats, the Islamic Revolution's Guards Corps says Iran is fully capable of fending off any military strikes against the country.
"Relying on its strong military capabilities and comprehensive intelligence (files) on the country's bordering territories, the IRGC…is prepared to firmly and severely counter any practical threats," Fars News Agency quoted an IRGC statement on Thursday.
The statement also praised the Iranian nation's "unity in the face of continued foreign interference and hostility in the past three decades despite economic pressure and efforts to sow sedition."
The statement comes after Chairman of the US Joint Chiefs of Staff Admiral Mike Mullen said the US military was prepared to attack Iran if he believed it would stop Tehran from making a "bomb."
However, the top US military officer went on to express extreme concern about the possible repercussions of such a strike, warning that military action against Iran could have "unintended consequences that are difficult to predict in what is an incredibly unstable part of the world."
The US and its allies accuse Iran of pursuing a nuclear weapons program. Iran dismisses the allegations, arguing that all its nuclear activities are under the full supervision of the International Atomic Energy Agency (IAEA).
Tehran rejects the Western charges, arguing that as an IAEA member and a signatory to the Nuclear Non-Proliferation Treaty it has the right to use civilian nuclear technology.