Iran
IRGC vows enhanced Iranian missile power in face of threats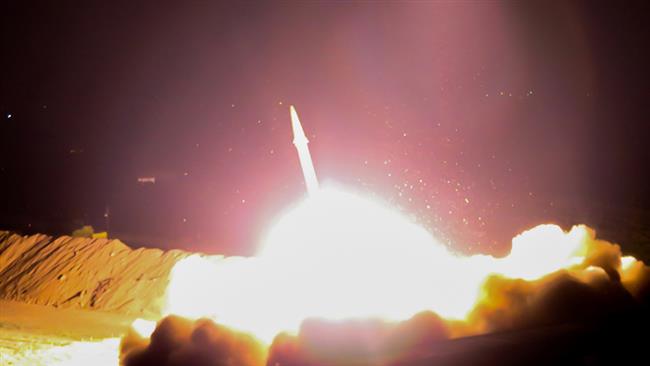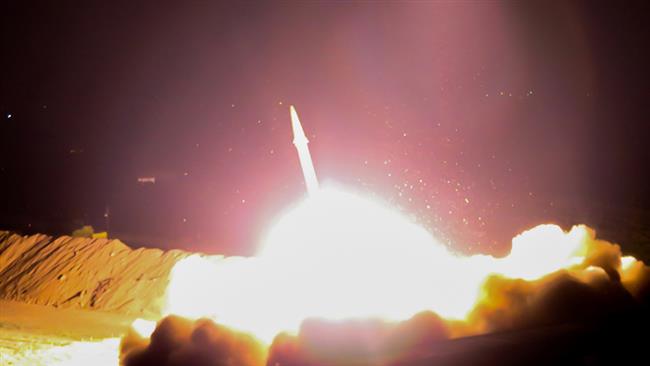 Iran's Islamic Revolution Guards Corps (IRGC) has sharply denounced the US president's hostile policies and insults against the Iranian nation, vowing that the country will speed up its conventional missile program and regional role in response to enemy threats.
In a Thursday statement, the IRGC stressed the Guards' resolve to defend the Iranian nation's security and emphasized that it will not waver in its resolve to stand against the global "hegemonic system" and "the vicious network of international Zionism."
The elite Iranian force further stressed that the Islamic Republic's regional influence and missile program, which came to fruition under tough sanctions, will incessantly continue to expand.
The IRGC statement slammed the "rogue" and "lightheaded" president of the US, Donald Trump, for insulting the Iranian nation and paving the way for cruel sanctions against Iran's Guards in his mid-October speech.
This proves "the failure of the diabolical policies of White House officials and the Zionist regime to change the regional map and disintegrate and undermine the Islamic countries as well as their fury over the IRGC's role" against such plots, the statement added.
Trump used his October 15 speech, where he refused to certify Iran's compliance with the 2015 nuclear accord, to authorize the US Treasury Department to impose further sanctions on "the entire" IRGC for what he claimed was "its support for terrorism."
He stopped short of designating the IRGC as "a foreign terrorist organization," however, as some reports had indicated he would do.
Senior Iranian officials slammed Washington's move against the IRGC, with Foreign Minister Mohammad Javad Zarif saying Iranian people from all walks of life strongly support the defenders of the country and the region against terrorism.
"Today, Iranians – boys, girls, men, women – are ALL IRGC," Zarif tweeted on the weekend.
Prior to Trump's speech, the chief commander of the elite force, Major General Mohammad Ali Jafari, had said Iran would treat US troops like Daesh terrorists if the IRGC was designated as a terrorist organization by the US.
The IRGC is a branch of the Iranian Armed Forces, a standing army of a United Nations member state. It has been effectively providing advisory military support for the elected governments of Iraq and Syria in their battles against various groups of extremist militants.
Some of those militant groups are widely reported to be receiving logistical, financial, and other forms of support from the US government, particularly in Syria, where Washington has attempted but failed to have the Syrian government toppled.