Iran
IRGC Vows to Take Action against Terrorists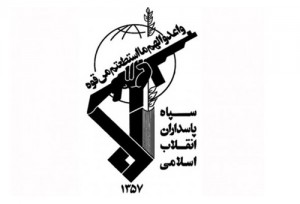 The Islamic Revolution Guards Corps (IRGC) in a statement on Sunday vowed to take action against terrorists after a group of outlaws killed 14 Iranian border guards in a cross-border attack in Southeastern Iran early Saturday morning.
14 Iranian border guards were killed and 6 more were injured during the terrorist attack in Saravan border region in Southeastern Iran in the early hours of Saturday morning.
"Under the present crucial juncture that the Islamic establishment is going through a sensitive historical juncture and is trying to gain a major achievement in area of nuclear talks strategic achievement, terrorist actions under the command and support of the spy agencies of the arrogant and colonial powers will not be able to harm the sincere and determined will of the Iranian nation," parts of IRGC statement read.
"The Sirkan (in Saravan of Sistan and Baluchestan) crime should remind the alleged advocates of global terrorism and those interested in establishing ties with the Islamic Republic that the Iranian nation has never been unaware of the masterminds of plots who direct terrorist acts by the counterrevolutionary forces against it and it will consider it in its strategic calculations through monitoring and realistic analysis," the statement added.
The statement further reminded the positive security measures taken by the IRGC in the last several years in Sistan and Balouchestan, which could improve the security conditions in the area, and said, "Foes and enemies of the Islamic Revolution should rest assured that such attacks can never harm the unity and solidarity of the ruling system and the people in Southeastern Iran, and would rather strengthen their unity."
"Defenders of the Islamic Revolution and borders of the country will continue combating the anti-revolutionaries, outlaws and aggressive terrorists decisively and powerfully in future," the IRGC underlined in its statement.
The terrorists who have reportedly been members of the outlawed Jeish Al-Adl radical Sunni Wahhabi movement fled into Pakistan after the operation in Iran's Southeastern Sistan and Balouchestan province.
Yesterday, Commander of Iran's Border Guard Force General Hossein Zolfaqari confirmed the death of 14 Iranian border guards in the clashes, but said no one has been abducted by the terrorist group.
Some media reports had claimed earlier today that several border guards had also been abducted by the terrorists before they fled into Pakistan.
"No border guard has been abducted in this incident," General Zolfaqari told FNA.
"Eight brave border guards have been martyred in clashes with the outlaws early this morning," General Zolfaqari said, adding, "Six other border guards were also wounded and died of injuries."
There has yet been no information about any casualty on the side of the outlaws.