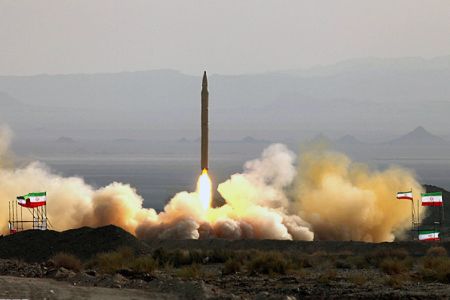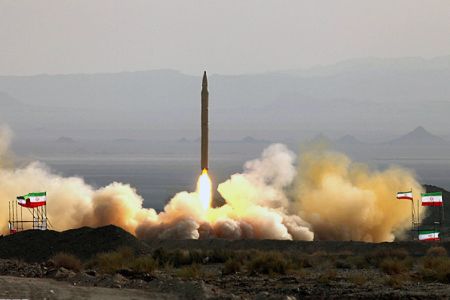 Amid US and Israeli threats of a military strike on Iran, the political head of the Islamic Revolution Guards Corps (IRGC) warns "enemies" against making such a mistake.
"Should the enemy make this mistake [of attacking Iran], the Islamic Republic is capable of defending itself beyond its borders and of putting the interests of the enemies in jeopardy," Brigadier General Yadollah Javani said on Saturday.
The remarks came one day after the country successfully test-fired the latest model of its surface-to-surface missiles, dubbed Qiam (Uprising), ahead of the National Defense Industry Day.
Javani told Fars News Agency that the new model was unique due to its long range and extremely high precision.
"Defense officials routinely test advanced domestically-manufactured missiles to demonstrate Tehran's military might to the enemies," Jabani added.
Earlier on Saturday, Iranian Defense Minister Brig. Gen. Ahmad Vahidi praised the mass production of important and strategic defense products.
"Each one of these [achievements] has … helped pave the way for self-reliance," he added.
Israel and its Western allies accuse Iran of following a military nuclear program and Tel Aviv has repeatedly threatened Tehran with an attack on its nuclear facilities.
Tehran rejects the charges, arguing that as a signatory to the Nuclear Non-Proliferation Treaty (NPT) it has a right to the peaceful application of nuclear technology.
Earlier this month, the Chairman of the US Joint Chiefs of Staff Admiral Mike Mullen said the US military was prepared to attack Iran if he believed it would stop Tehran from making a "bomb."
Iran's first nuclear power plant, built with Russian assistance, in the southern port city of Bushehr went online on Saturday after a three-decade delay.
Iranian officials say any military strike on a nuclear facility with fuel would be in breach of international laws as the subsequent human catastrophe of such a move would not be limited to Iran.