Iran
Middle East
IRGC's Intelligence Organization identifies, arrests ringleaders of anti-Iran groups in Qom, Ardabil
The Intelligence Organization of the Islamic Revolution Guards Corps (IRGC) has arrested a number of the ringleaders of counter-revolution groups involved in recent riots in the holy city of Qom and the northwestern province of Ardabil.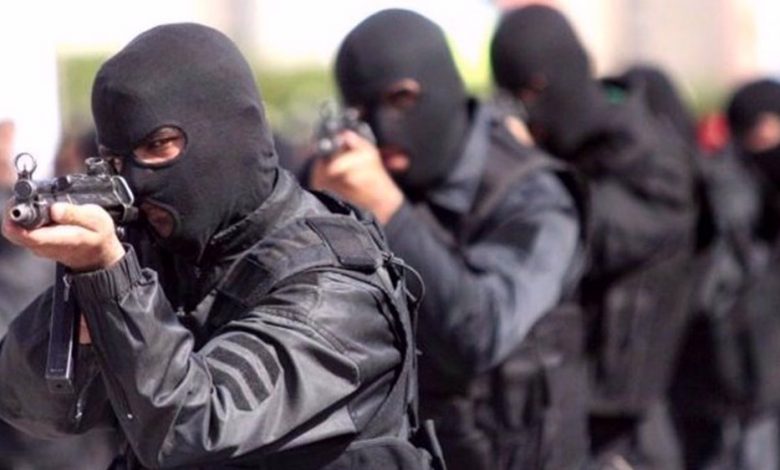 Iran's Tasnim news agency cited the IRGC's Intelligence Organization as saying on Thursday that several heads of a foreign-backed network and its ringleaders, who were active in the cyberspace and played a leading role in carrying out anti-security measures, had been identified and apprehended in Qom.
"During the recent riots, the members of the network had extensive activities in the field of calling for riots, encouraging to spray slogans, handing out flyers, insulting the clergy and other actions that disturb public security," the Intelligence Organization said in a statement, adding that further details on the case are soon to be released.
The IRGC's Intelligence Organization also announced the apprehension of three members of a network affiliated with counterrevolutionary movements in Ardabil.
The Intelligence Organization said in a statement that the suspects plotted to conduct acts of sabotage against Iran's national security and destroy government and military facilities with Molotov cocktails and arson attacks.
"In addition to plotting acts of destruction, the network moved to communicate with counterrevolutionary media, and by creating multiple accounts in social networks took other criminal measures such as disturbing the public mind, disseminating misinformation, mudslinging and directing rioters," the statement noted.
Foreign-backed riots have hit various Iranian provinces since 22-year-old woman of Kurdish descent Mahsa Amini died at the hospital on September 16, three days after she collapsed at a police station. An investigation has attributed Amini's death to her medical condition, rather than alleged beatings by the police.
The violent riots have claimed the lives of dozens of people and security forces, while also allowing terrorist attacks across the country. In the last two months, the terrorists have set fire to public property and tortured several Basij members and security forces to death.
On October 26, a Daesh-affiliated terrorist attacked the Shah Cheragh shrine in the southern province of Fars before the evening prayers, killing at least 13 pilgrims — including a woman and two children — and injuring 40 others.
At least seven people were also killed after terrorists opened fire at people and security forces at a crowded market in Khuzestan Province's Izeh last month.
Indictment for the accused in Shah Cheragh incident
In another development on Thursday, the chief justice of Fars Province announced the issuance of indictments for five individuals accused of involvement in the terrorist attack in the Shah Cheragh shrine.
The charges include intimidation with arms, corruption on earth, membership in the Daesh terrorist group, membership in rebel groups, assembly and collusion with the intention of acting against the country's security, and complicity in the corruption on earth.