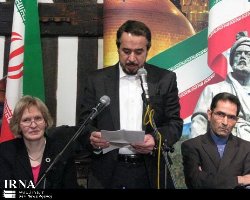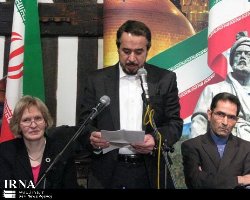 Iran Culture Week began Wednesday in Lester City, in presence of a number of British parliament members, local officials, and dozens of cultural and academic personalities interested in Iranian culture.
According to IRNA, the culture week is organized and sponsored by the Cultural Attaché of the Iranian Embassy in London, and will be welcoming the enthusiasts of the Iranian culture till Monday next week.
Head of the Museum of Lester, Ms. Sara Levite at the opening ceremony of the Iran Culture Week appreciated the Islamic Republic of Iran's Cultural Attaché for organizing the cultural even, considering it a good opportunity for the people to get more acquainted with a great country like Iran that has a 7000 year civilization and very rich cultural and artistic monuments and works.
The IRI Charge de-Affaires Safar-Ali Eslamian, too, said at the ceremony that the even is the fruit of the joint work of the Iranian Embassy's Cultural Attaché, the City Council of Lester, and the other cultural and artistic centers of the ancient British city.