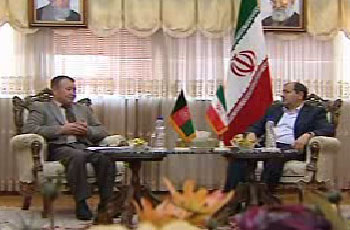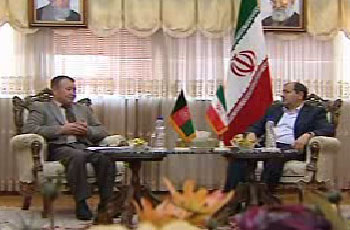 IRI Interior Minister Mostafa Mohammad Najjar said on Saturday that Iran expects the Afghan government to seriously control its borders and control the travels of Afghan nationals to Iran.
Najjar made the remarks in a meeting with Afghan Minister of Immigration Javaher Anwar and Minister of Transportation Davood Najafi in Tehran on Saturday.
It is time to expand cooperation between Tehran and Kabul, said the Iranian minister.
Referring to religious, social, cultural, economic and political commonalities between the two nations, he said the Islamic Republic of Iran in the past 30 years have hosted a large number of Afghan refugees.
Iran is ready to help the Afghan people successfully reconstruct their country, he said adding that Iran did its utmost to improve the standard of livings of Afghan nationals residing in the Islamic Republic of Iran, Najjar said.
The Iranian minister also urged the Afghan minister to help prepare grounds for voluntary repatriation of Afghan refugees to their mother land.
The Afghan minister of immigration, for his part, thanked the Iranian government and nation for their warm hospitality towards Afghan refugees in the past 30 years and said Iran has always backed the Afghan people in hard times and this will be remembered by the Afghan people for ever.
He also called for utilization of Iran's experiences in various fields.
He also invited the Iranian interior minister to pay an official visit to Afghanistan to confer with the country's high ranking officials on ways of broadening mutual relations and cooperation.