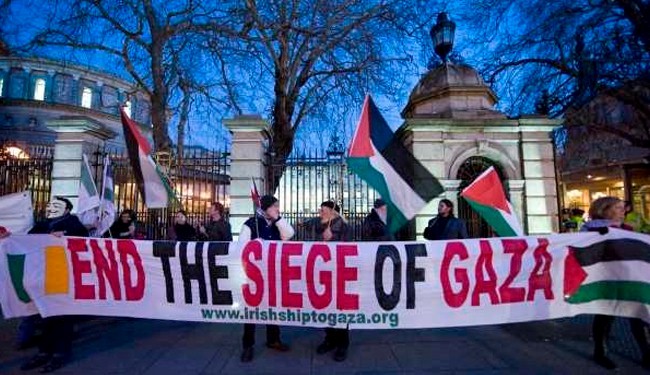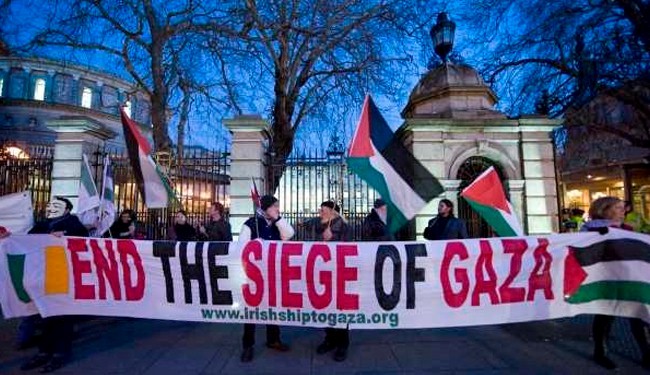 Students of the National University of Ireland have passed a motion to boycott the Israeli regime in a bid to show resentment to the regime's inhuman crimes against Palestinians.
Nearly 65 percent of 3,013 participants have voted in favor of the global anti-Israeli campaign.
The motion says "NUI Galway Students' Union actively supports the campaign of Boycott, Divestment and Sanctions" against Israel.
More than 120 Irish academics have also signed a pledge to join a boycott of Israeli institutions.
In April 2013, the Teachers' Union of Ireland became the first educational union in Europe to adopt a boycott of Israeli academia.
The Boycott, Divestment and Sanctions (BDS) movement is gaining momentum as Israel continues its aggressive policies against Palestinians.
The BDS movement aims to highlight the rights of the Palestinians.
On March 4, students at the University of Windsor in Ontario, Canada, also passed a resolution supporting the campaign.
Under the resolution, the university's Student Alliance would cut ties with companies that do business with Israel.
Last month, Norway's Young Men's and Young Women's Christian Association (YMCA-YWCA) also joined the growing international boycott campaign.
The group said in a statement published on its Norwegian-language website that it "encourages broad economic boycott of goods and services from Israel and Israeli settlements."
According to a report by Israel's Maariv newspaper published on March 7, the Tel Aviv regime authorities believe that the BDS campaign has inflicted financial damage upon the Israeli economy.
The BDS campaign is part of international efforts to pressure the Israeli regime to stop illegal settlement construction in the occupied Palestinian territories.
Israel, however, defies the international demand to stop the illegal construction of new settlements in the West Bank and East al-Quds and continues its brutal tactics against Palestinians.