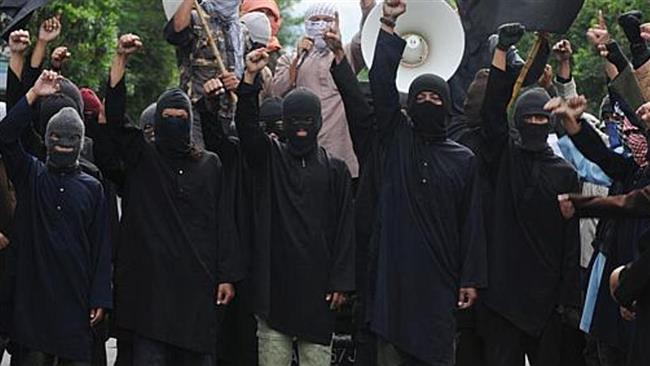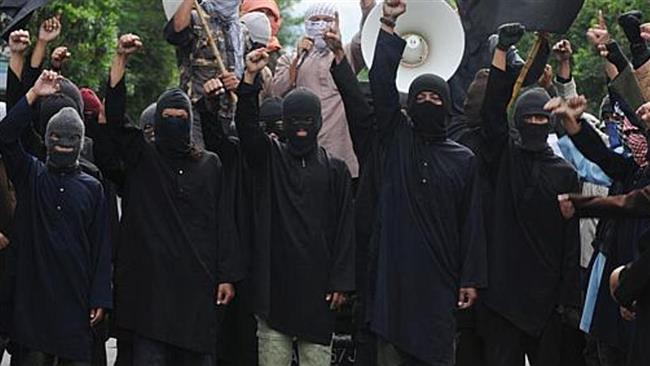 Police in Indonesia say organizations affiliated with the Takfiri ISIL terrorist group are active in the country's capital, Jakarta.
Jakarta's police chief Tito Carnavian made the announcement on Tuesday. He added, however, that the extremists pose no imminent threat to the country, according to the DPA.
"We are already taking measures to monitor their movement," Tito said. "If they move to do something, we will take action."
The police chief went on to say that ISIL-linked organizations are also active across Java Island, without giving further details, the report said.
According to authorities in Indonesia, about 300 to 500 Indonesians have joined the ranks of the ISIL, which is operating in Iraq and Syria. At least two Indonesians are also known to have died while fighting alongside the terror group.
Back in March, police in Indonesia detained five men who allegedly attempted to recruit people, including women and children, to join ISIL militants in Syria.
The UN has recently said that 25,000 terrorists from more than 100 countries have traveled to Syria and Iraq to join terrorist groups such as ISIL.