Turkey
ISIL backers, opponents clash at Istanbul University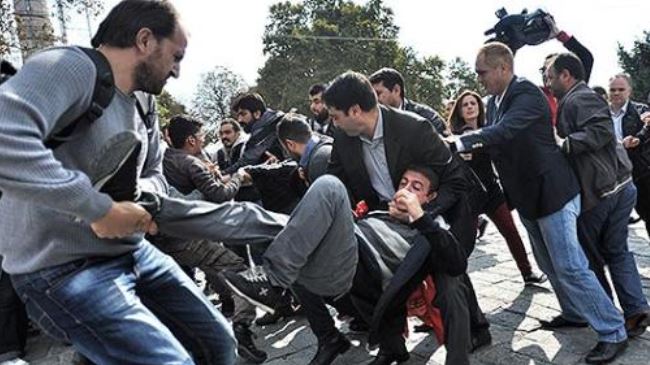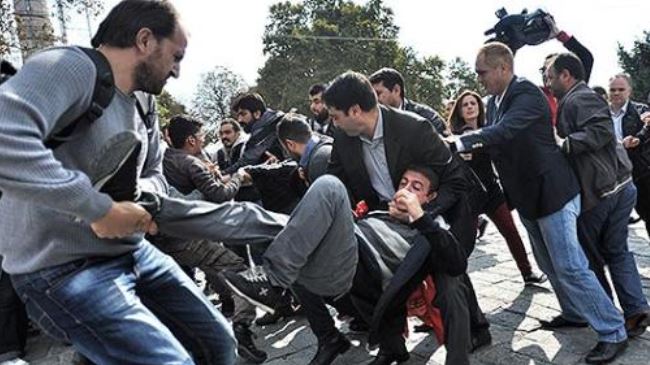 In Turkey, clashes have erupted at the Istanbul University between students who support and oppose ISIL militants operating in neighboring Syria and Iraq.
Students say supporters of the ISIL Takfiri group, who had covered their faces and wore black hats, went on a rampage at the university's Faculty of Economics and Administrative Sciences.
"We, students of the Istanbul University, have been subject to the aggression of ISIL supporters who have blood on their hands. ISIL militants are known for their aggression. They murder children and rape women in Rojava and Kobani. Those pro-ISIL 'so-called' students with black masks attacked us with sticks," anti-ISIL students said in a press statement issued after the clashes.
The ISIL supporters were reacting to posters put up by students condemning deadly ISIL attacks being carried out in the Syrian border city of Kobani.
Students said they were forced to barricade themselves inside the building with tables against ISIL supporters. A number of students were reportedly wounded.
Earlier reports also indicated that other violent incidents took place at the campus, which led police to arrest dozens of students. They were then taken to the Istanbul Police Department's anti-terror office.
Following the clashes, a number of anti-ISIL students accused Ankara of failing to take measures against the militant group's activities in the country.
Over the past few weeks, similar clashes have taken place in other Turkish universities such as the Middle East Technical University.
The clashes come at a time that Turkish Kurds are voicing concern over what they call Ankara's cooperation with ISIL militants and their killing of Kobani residents.
They have also slammed Turkey for preventing them from joining the fight against the terrorists in the Syrian town.
Kobani and its surroundings have been under attack since mid-September, with ISIL militants capturing dozens of nearby Kurdish villages.
Over 500 people have been killed in Kobani and nearly 200,000 have been forced to take refuge in Turkey since the outbreak of the ISIL attacks.