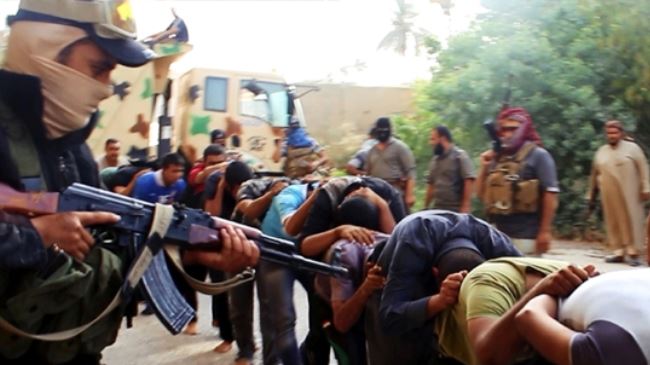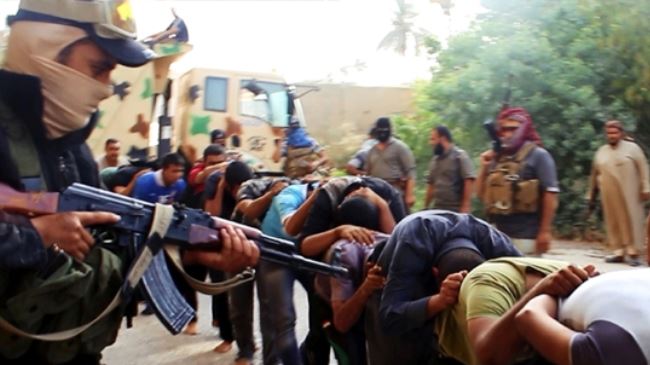 The UN says over 5,500 civilians have been killed and thousands more injured in the foreign-backed militancy across Iraq so far this year.
The UN mission to Iraq said in a new report on Friday that at least 5,576 civilians were killed and another 11,665 wounded in Iraq since January across the crisis-hit country.
This comes as the mission has put last month's death toll at over 2,400 across the crisis hit country. The figure also makes June the deadliest month so far in 2014.
The report is the UN's latest detailed account of the impact of months of violence by the ISIL militants in Iraq's north.
"The fighting has inflicted untold hardship and suffering on the civilian population with large-scale killings, injuries," the report noted, adding that another 1.2 million people have been driven from their homes by the ongoing al-Qaeda-linked militancy.
The developments come as rights groups say hundreds of thousands have fled their homes in Mosul, Iraq's second-biggest city, fearing abductions and killings. The city has been under militant control since last month.
Recently, several gruesome videos were released, purportedly showing members of the Takfiri ISIL group brutally killing Shia Muslims in drive-by shootings in Iraq.
The terrorist group has links with Saudi intelligence services and is believed to be indirectly supported by the Israeli regime.
Iraqi Prime Minister Nouri al-Maliki has blamed Saudi Arabia and Qatar for the security crisis and growing terrorism in his country, denouncing Riyadh as a major supporter of global terrorism.