Iraq
ISIL decapitates man in Iraq on charges of 'sorcery'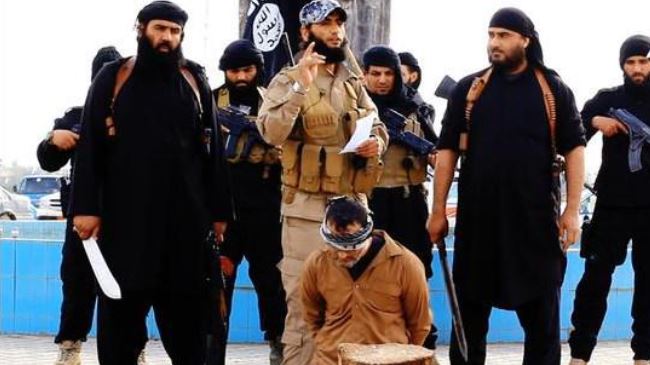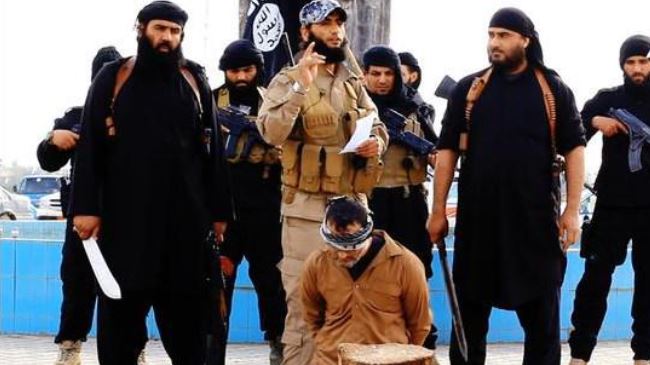 ISIL Takfiri terrorists have released new photos showing the public beheading of a man they accused of being a "sorcerer."
The militants published pictures of the decapitation, which was carried out at a square in the Iraqi town of Nahyat al-Alam, located a few kilometers north of Tikrit, on Thursday.
In one of the pictures, what the ISIL statement called "talismans" could be seen. The object, which they said had been found in the victim's possession, appears to be nothing more than prayer beads and a green Shia banner.
While some residents said the executed man was a Sunni who had recently joined the police in the town of Samarra, a Kirkuk-based cleric said he was a Sufi leader.
According to some local sources, the executioner was a senior ISIL operative for the central province of Salahuddin, which includes Samarra and Tikrit.
The terrorists on Monday executed 13 men, believed to be anti-ISIL Sunni tribal fighters, on a roundabout between Tikrit and Nahyat al-Alam.
ISIL has been in control of Tikrit since the beginning of the militants' major offensive in Iraq six months ago.
Earlier in December, tribal leaders said the ISIL Takfiris abducted and killed 16 members of an Iraqi Sunni tribe, fighting the group in the western province of Anbar.