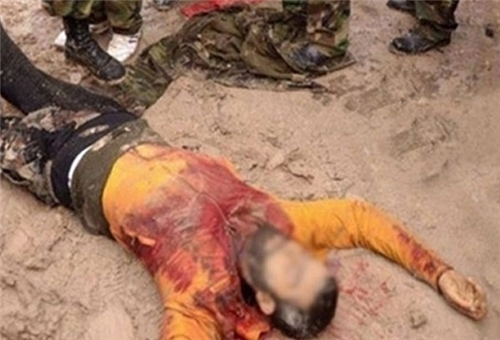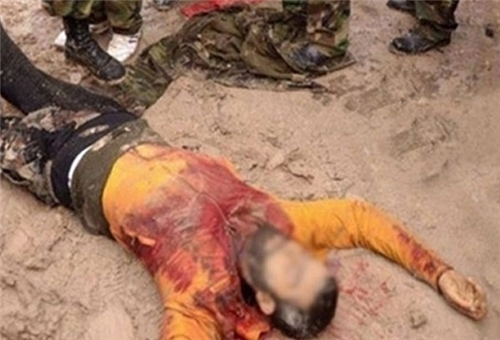 The Islamic State of Iraq and the Levant (ISIL) in a statement announced that it has executed an Al-Nusra ringleader in Northeastern Syria.
Abu Sa'ad Al-Hazrami, a notorious commander of the Al-Nusra Front, has been executed by the ISIL in Al-Raqqa in Northeastern Syria, the statement announced.
The ISIL statement also said Al-Hazrami has been killed for "blasphemy".
The execution of Al-Hazrami came as ISIL managed to seize control of most of Al-Raqqa, which has been its stronghold for months.
On Sunday, the so-called Syrian Observatory for Human Rights said the executions occurred during the past two days in Al-Raqqa.
Speaking on condition of anonymity, a member of the London-based Observatory said over 100 militants from the Al-Qaeda-linked al-Nusra Front and the Ahrar al-Sham Brigade were executed during the infighting.
"About 70 bodies, most shot in the head, were collected and sent to the Raqqa National hospital," the member of the group said, adding, "Many of those executed had been wounded in the fighting."
The conflict in Syria started in March 2011, when sporadic pro-reform protests turned into a massive insurgency following the intervention of western and regional states.
The unrest, which took in terrorist groups from across Europe, the Middle-East and North Africa, has transpired as one of the bloodiest conflicts in recent history.
As the foreign-backed insurgency in Syria continues without an end in sight, the US government has boosted its political and military support to Takfiri extremists.
Washington has remained indifferent to warnings by Russia and other world powers about the consequences of arming militant groups.