Syria
ISIL Fails to Cut off Syrian Forces' Supply Line to Aleppo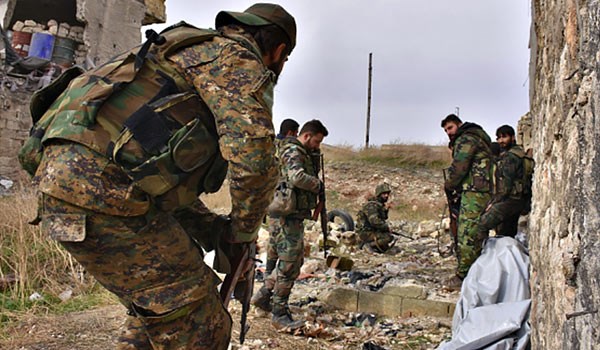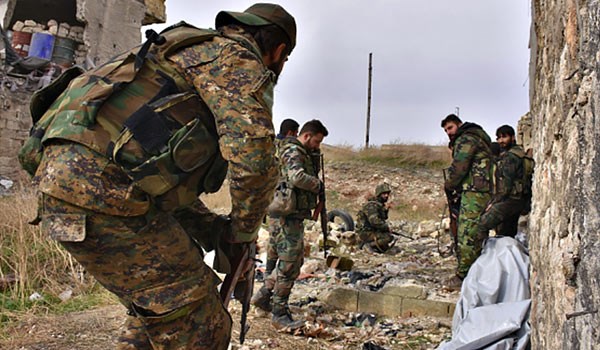 The Syrian Army troops engaged in heavy fighting with ISIL in Southeastern Aleppo and repelled their attack on the pro-government forces' positions along a key road connecting Hama to Aleppo, field sources said.
The sources said that simultaneous with the army's rapid advances in Eastern Aleppo to drive ISIL out of the province, the ISIL launched a large-scale assault to cut off the Syrian government's only supply route to Aleppo province once again, hitting hard the army positions in the al-Azib Valley near the Ithriya-Khanasser Road.
The army soldiers engaged in fierce clashes with the ISIL and fended off their attack, inflicting major losses on them.
ISIL has launched several rounds of attacks to take control of Ithriya-Khanasser road in the last two days after the army men impose full control over Jarah airbase and its surroundings.
Informed sources said on Monday that the army troops, backed up by the country's Air Force, continued their anti-ISIL operations around the newly-liberated Jarah airbase to stretch their chain of security around the military airport in Eastern Aleppo.
The sources said that the army soldiers continued to hit ISIL's positions and managed to take control over the last hill overlooking the Jarah airbase.
They added that the army men, meantime, fortified their positions in the villages of Khirbet Aqleh, Jarah al-Kabirhe and Jarah al-Saqirah, advancing towards the rest of the villages that are still under ISIL's control.
In the meantime, the warplanes pounded ISIL's concentration centers in areas surrounding Jarah airbase and the town of Maskana, the sources reported, adding that other units of the army engaged in heavy fighting with ISIL near the recently-freed town of Deir Hafer.