Iraq
ISIL Governor Killed in Nineveh Province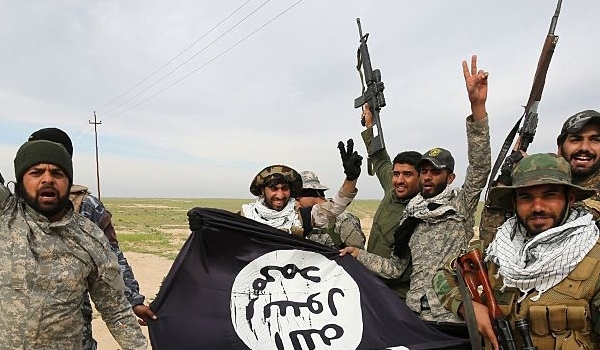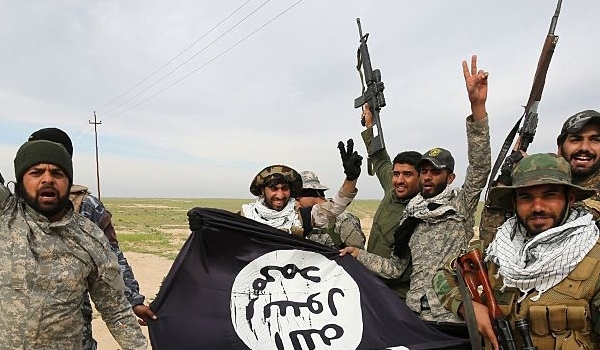 The Iraqi army and volunteer forces (Hashd al-Shaabi) killed a notorious ISIL leader in Nineveh province on Tuesday.
The ISIL governor identified as Mohammad Ahmad Sha'yeb was killed by the Iraqi government troops near the city of Mosul in the Northern part of Nineveh province.
Ahmad Sha'yeb was the third ISIL commander who was killed by the Iraqi army over last 48 hours, Iraqi defense ministry announced on Tuesday.
In a relevant development on Sunday, the Iraqi army and volunteer forces continued their advances near Mosul city, and seized back several strategic villages.
"We have liberated at least 10 ISIL-controlled villages, including Qudila, Qarmadi, Mahanah, Khattab, al-Nasr, Hamidat and Kharbardan since Thursday during military operations to take control of Mosul city which is located 400 kilometers to the North of Baghdad," Brigadier General Najm Abdollah al-Jubouri said.
Scores of the ISIL terrorists were killed and wounded in heavy clashes with the Iraqi government troops over taking control of the villages near Mosul city.
Brigadier General al-Jubouri reiterated that the ISIL tried to penetrate in the newly-liberated villages by dispatching suicide bombers, but to no avail.
Also on Saturday, the Iraqi government troops are engaged in heavy fighting with the ISIL terrorists at the entrance of Mahana village in Makhmour region of Nineveh province.
Meantime, the Iraqi air force pounded and destroyed the ISIL's military positions in al-Bashir region in the Southern part of Kirkuk.
The Iraqi fighter jets carried out targeted attacks on the ISIL's gathering centers in Al-Ban region in Nineveh province.
The Iraqi Army and popular forces have begun military operations to retake the Northern province of Nineveh from ISIL since Thursday.
On Thursday, the Iraqi army seized back four other villages in Makhmour region of Nineveh province.
Also on Friday, the Iraqi army and volunteer forces made considerable advances against the ISIL Takfiri terrorists in Nineveh province.
The Iraqi army along with popular forces have pushed the ISIL Takfiri terrorist group back in their offensive on Mosul and much of the occupied Nineveh province, an informed source said.
"The Takfiri terrorists are suffering heavy losses in Nineveh province, and are forced to retreat after crushing defeats in battles against the Iraqi army and popular forces. Militants are also suffering huge losses in the battle against the Iraqi armed forces that are approaching ISIL's main stronghold city of Mosul," the source added.
"The army of Iraq and the militias composed of Nineveh province residents have already liberated the villages of Munantar and Tel-Shair, al-Salahia and al-Hitab," press secretary of the National Mobilization Forces Mahmoud al-Surji announced.