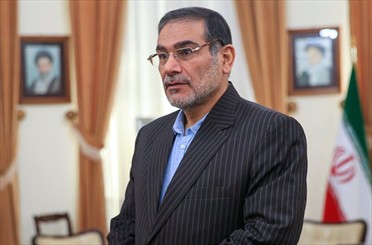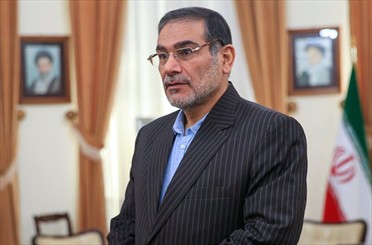 Iraq's Defense Minister Khaled al-Obeidi who arrived in Tehran on Monday, met with Iran's secretary of Supreme National Security Council today to review regional developments.
Iran's secretary of Supreme National Security Council Ali Shamkhani touched upon ISIL's unprecedented cruelty toward Iraq's Sunnis, stressing the need to liberate the Sunni-populated areas in Iraq and the return of Iraqi refugees to their homeland.
"Iran's support for Iraq against Takfiri terrorists is derived from religious teachings and knows no differences between the Shias and Sunnis in carrying out this divine duty," said Shamkhani.
Ali Shamkhani pointed to the extensive strategic relations between the two countries particularly in the fields of defense and security, adding that the Islamic Republic strongly seeks the return of security and stability to Iraq and other regional countries.
"Today, ISIL is in a weakened state, and we will soon witness the liberation of all occupied regions once some trans-regional countries stop their covert military and financial aid to these terrorist groups," said Shamkhani, stressing on 'internal solutions' for establishing full security in Iraq.
Shamkhani highlighted Iran's continued support for Iraq against terrorism, adding "not even a small part of the Iraqi land must remain occupied by the Takfiri terrorists whose sole goal is to tarnish the image of Islam and destroy human and financial resources in Iraq."
Khaled al-Obeidi, for his part, expressed satisfaction over visiting the Islamic Republic, and commended Iran's all-out support for Iraqi's armed forces; "the Islamic Republic's aid while increasing solidarity between the two countries has had a decisive role in the victories of Iraqi troops in various regions," he said.
"Iran's sincere and serious positions and measures in supporting Iraq have been a historic landmark, and in stark contrast with the insincerity of some countries that claim to be supporting Iraq," said the Iraqi defense minister.
Khaled al-Obeidi had met with his Iranian counterpart Brigadier General Hossein Dehghan on Monday, calling for Iran's help in countering terrorism, corruption, and reconstruction and modernization of Iraq.