Syria
ISIL Military Convoy, Oil Tankers Destroyed in Syria's Sweida Province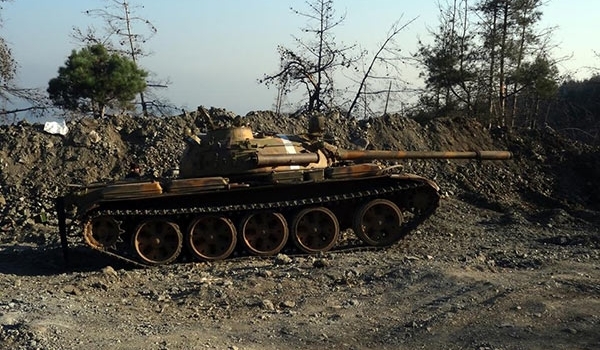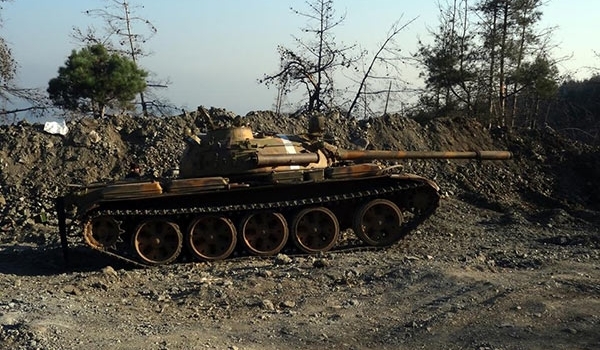 The Syrian Army troops targeted a military convoy of the ISIL Southeast of Sweida and a long column of the terrorist group's oil tankers Northeast of the province, battlefield sources announced Monday.
"The long convoy of the ISIL oil tankers was targeted by the Syrian government forces in the Northeastern part of Shath village," the sources said.
"Most of the tankers were set ablaze in the attack, and many of the convoy's guards were killed," the sources added.
"In the meantime, the army forces tracked and targeted a convoy of the Takfiri terrorists' military vehicles loaded with ammunition and weapons in Rajm al-Dawla village," the sources said.
"In addition to the destruction of the military vehicles, the militant group sustained a heavy death toll too," they added.
Military experts believe that one of the best ways of putting the militant groups under pressure is cutting their supplying lines through sporadic attacks on their convoys.
"The militant groups do not have discipline of an army with a chart of military duties. A unit of them might be used as a combat group and in the same time as a supplying or engineering unit. So, they are vulnerable. They are not expert in their job. One-two regular attacks on their supplying convoys can face them big problems," experts say.
Last week, The Syrian army and popular forces intensified their military operations against ISIL terrorists in the province of Sweida.
The Syrian army, backed by the popular defense groups, destroyed ISIL positions in the village of al-Qaser in the Northern countryside of Sweida.
The Syrian forces also destroyed a heavy machine gun-equipped car during the military operations, killing all terrorists on board.
Meanwhile, a group of terrorists were killed and injured in clashes with the National Defense Forces in the vicinity of al-Haqaf village in the countryside of Sweida.