Syria
ISIL Positions Destroyed in Aleppo Countryside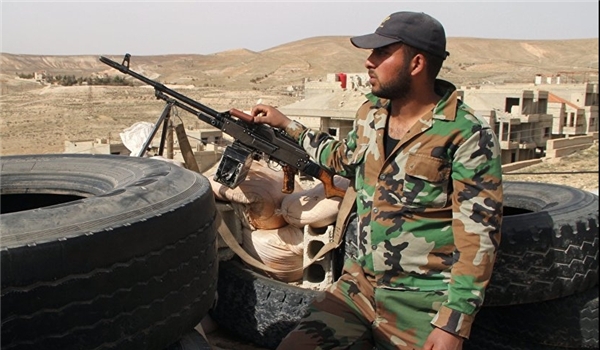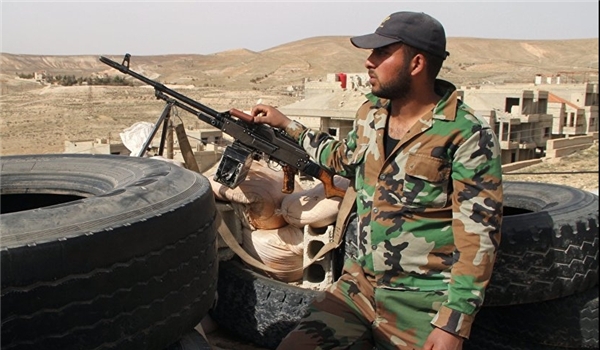 The Syrian government forces intensified their mop-up operations against the Takfiri militants in the Eastern countryside of Aleppo.
Syrian forces destroyed a number of vehicles and positions of ISIL Takfiri terrorists in Akoula and the silos of Rasm al-Abd in the Eastern countryside of Aleppo on Friday.
Syrian Army, in a fresh round of attacks on Friday, targeted the gathering centers of al-Nusra Front in at least six neighborhoods across the Northern city of Aleppo.
Concentration centers of the al-Qaeda-affiliated Nusra in al-Ramouseh, Bustan al-Basha, al-Sheikh Bakr, Bani Zaid, al-Rashidin and al-Ameriyeh came under offensives of the Syria forces, and left dozens of the militants dead or wounded.
Sources said earlier on Friday that the intelligence sources disclosed that the Syrian Army and the country's National Defense Forces (NDF) are coordinating to launch a large-scale joint operation in the Southern part of Aleppo province.
The sources said that the pro-government forces will enjoy the Russian aerial back up in their imminent operation to retake Khan Touman form the Takfiri militant groups.