Syria
ISIL Producing Laboratory Drugs in Syria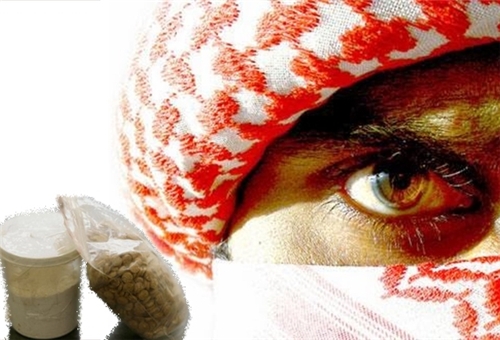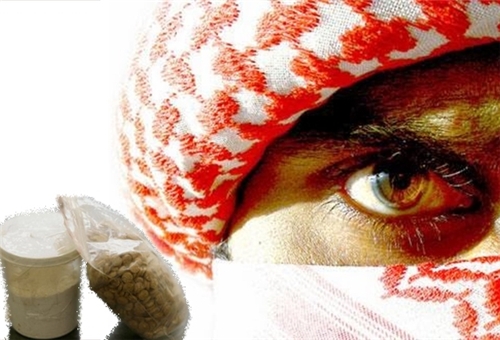 The Al-Qaeda-affiliated Islamic State of Iraq and the Levant (ISIL) has embarked on synthesizing different ecstasy and other laboratory-manufactured drugs in the Northwestern province of Aleppo to further stimulate its members for terrorist missions across Syria.
According to the local sources, one month after the ISIL took control of a pharmaceutical factory in Aleppo, it started synthesizing a chemical-compound drug known as 'Meth' (Methamphetamine), known to be one of the strongest and most dangerous narcotics in the world, in the western countries.
The chemically-manufactured drugs are not exported to other Arab countries or the Persian Gulf littoral states, but they are merely given to the ISIL terrorists to hallucinate them for operations.
Aleppo residents told FNA that those who take such drugs suffer mental imbalance and embark on frantic acts like killing, beheading and mutilating others (seen in many footages taken from the terrorists' savage acts in Syria).
The local sources said in a bid to encourage the terrorists to use the hallucinating drugs, the Salafi and Wahhabi muftis have issued some fatwas (religious decrees) to endorse the narcotics which give courage to them as "halal".
In early November, a unit of the Syrian armed forces on Wednesday eliminated an armed militant group that tried to infiltrate from Tal al-Haradin into Kanaker in Damascus Countryside and seized narcotic pills and weapons, a military source said.
The source told the state news agency that the seized weapons included a machinegun base mounted on a 4WD car, sniper rifles, automatic rifles, BKC machineguns and RPG launchers, in addition to seizing narcotic pills and leaflets for al-Nusra Front.
Late December, the Amnesty International accused the Al Qaeda-linked ISIL of abducting, torturing and killing detainees at secret prisons in areas under its control.
The conflict in Syria started in March 2011, when sporadic pro-reform protests turned into a massive insurgency following the intervention of western and regional states.
The unrest, which took in terrorist groups from across Europe, the Middle-East and North Africa, has transpired as one of the bloodiest conflicts in recent history.
As the foreign-backed insurgency in Syria continues without an end in sight, the US government has boosted its political and military support to Takfiri extremists.
Washington has remained indifferent to warnings by Russia and other world powers about the consequences of arming militant groups.