Syria
ISIL Retreats From More Regions in Deir Ezzur As Syrian Army Maker More Advances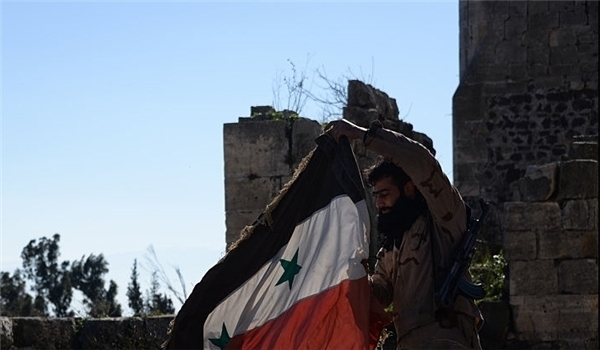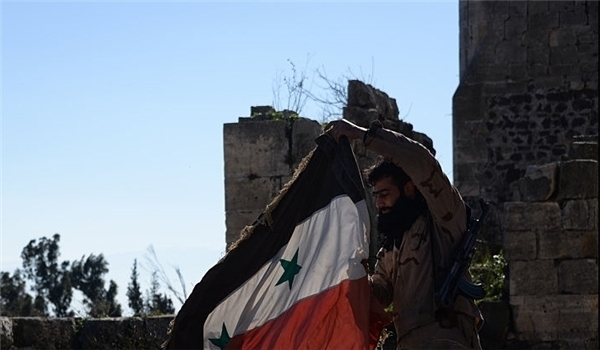 The Syrian army continued its military operations against the ISIL West of Deir Ezzur, and regained control of more regions forcing the terrorist group to withdraw from several areas under its control.
The Syrian army continued to advance on the Western bank of the Euphrates River in Western Deir Ezzur, and took back the town of al-Tabani.
The government troops also managed to take control of al-Bavitieh region, Salim mountain, salt mine and Khan Zahreh region on the Western bank of the Euphrates.
Meantime, a military source disclosed that the Syrian army troops have laid full siege over the ISIL in Southeastern countryside of Deir Ezzur city by advancing further in the terrorist-controlled areas.
In a relevant development on Wednesday, the Syrian army troops continued to beat ISIL back North-West of Deir Ezzur city on Wednesday, seizing control over more territories on the Western bank of the Euphrates River.
The army men, backed up by the Syrian Air Force and artillery units, pushed ISIL back from Zaqir Shamiyeh, al-Hawi and al-Hamd regions after liberating al-Shamitiyeh region on the Western bank of the Euphrates River.
In the meantime, ISIL's counter-attacks to recapture lost lands in the region have all been repelled so far.
Relevant reports said on Tuesday that the army troops pushed ISIL terrorists back from more strategic hills and regions in the Eastern province of Deir Ezzur and inflicted major losses on the militants.
The army soldiers engaged in fierce clashes with ISIL and imposed control over several hills and Zahrah al-Mouhasan.
ISIL suffered heavy casualties and its military hardware sustained major damage in the attacks.