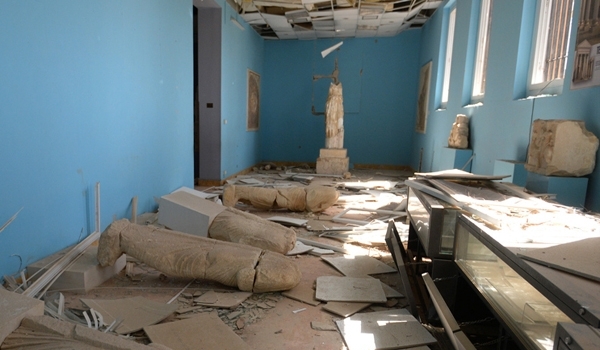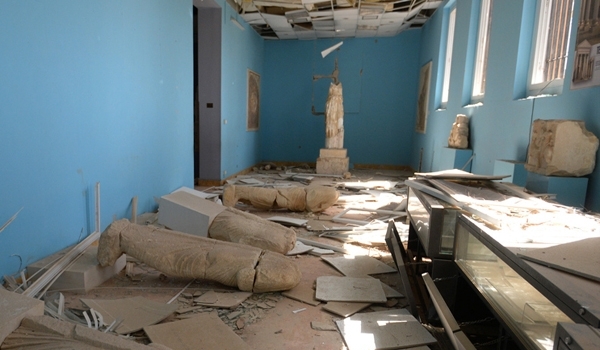 The ISIL terrorist group pockets up to $200 million annually from selling around 100,000 cultural objects, it is selling through the Turkish city of Gaziantep, the Russian permanent representative to the UN said in a letter to the UN Security Council presidency.
"The main center for the smuggling of cultural heritage items is the Turkish city of Gaziantep, where the stolen goods are sold at illegal auctions and then through a network of antique shops and at the local market," Vitaly Churkin's letter states, Sputnik reported.
The letter asserts that artifacts including jewelry and coins are delivered by Turkish transport companies, sold in shops opened on the Turkish-Syrian border, and then arrive in Izmir, Mersin and Antalya where documents are forged to hide their origins.
ISIL's smuggling operations are said to be organized by its antiquities department, part of the an organization within ISIL group for control of natural resources, under the leadership of Abu Sayyaf Iraqi.
Excavations at and transportation from around 4,500 archaeological sites, nine of which are in the United Nations Educational, Scientific and Cultural Organization (UNESCO) World Heritage List, are permitted only to those in possession of a stamp and signature from the department, according to the letter.
The disclosures come after the RT broadcaster uncovering a trove of documents last week revealing details of ISIL's illicit trade in looted antiquities with Turkey. Two weeks ago, the broadcaster documented further proof of the terrorist group's fighters enjoying unrestricted travel across the border and selling oil to Turkey.
Ankara officially denies having links to the ISIL, a group outlawed in multiple countries, including Russia, the United States, and European Union member states.