Syria
ISIL spokesman in Raqqa killed in Syrian army operation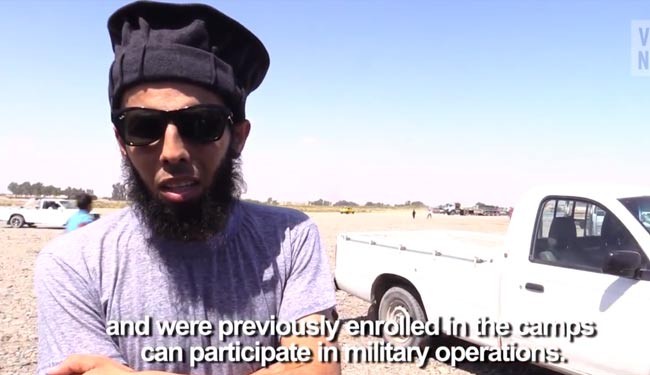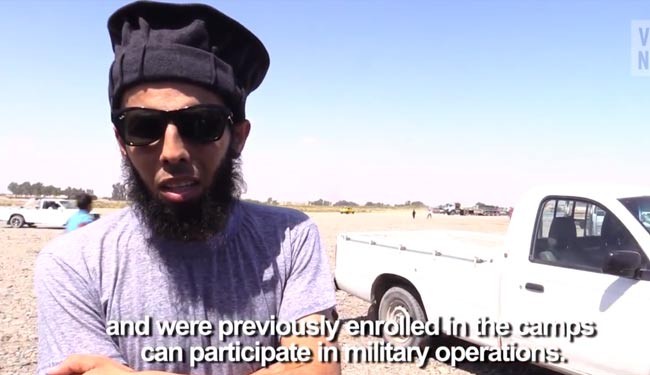 A spokesman for the so-called Islamic State of Iraq and the Levant (ISIL) terrorist group has been killed in Syrian army's anti-terrorist operation in the northern city of Raqqa.
Sources close to the ISIL terrorist group said that Abu Musa, spokesman for the ISIL in Raqqa, was killed in a recent anti-terrorist operation by the Syrian army.
Abu Musa was a young terrorist who had a penchant for wearing sunglasses.
He used his position to send a message to America, saying things like: "Don't be cowards who attack us with drones. Send your soldiers instead, the ones we already humiliated in Iraq."
Musa also posted video footages on the social network, showing the ISIL militants recruiting children and training them to carry out terrorist attacks in Syria.
ISIL terrorist group which relies on huge financial support from foreign countries, reportedly Saudi Arabia and Qatar, maintains a permanent base in Syria's Raqqa.
The radical group recently announced forming a state in north of Iraq.