Syria
ISIL Suffers Major Setbacks in Aleppo, Homs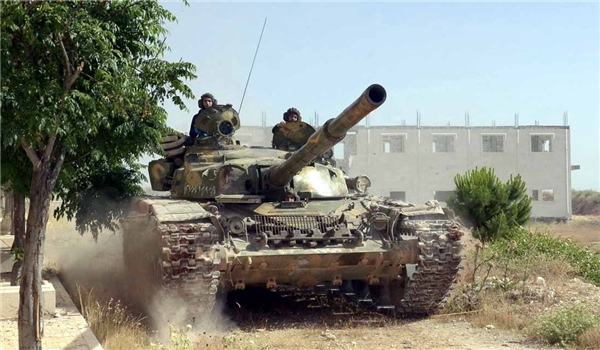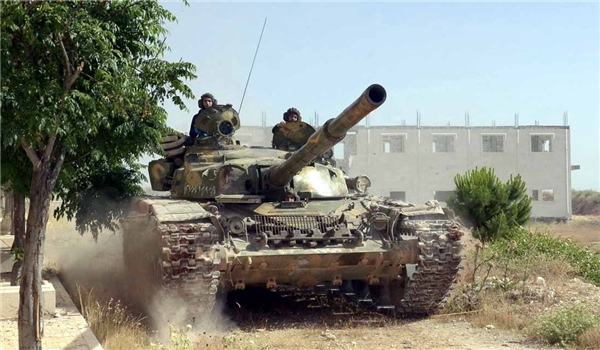 The ISIL terrorists suffered a serious setback on the outskirts of Homs and Aleppo provinces on Sunday after the Syrian army launched a surprise attack against the terror group.
The Syrian soldiers stormed the ISIL hideouts in the Northern and Eastern countryside of Aleppo and Homs early on Sunday, forestalling the terror group for launching further attacks against the Arab country.
Elsewhere in Syria, the Takfiri groups suffered major losses in the areas of al-Salamiyah, Umm Taweenah, Zanouba, and Rasm Al-Qadisiyah, after the army troops made gains in their battle against the ISIL terrorists in Eastern Hama.
Earlier in the day, more than 200 ISIL terrorists participated in a major operation in an attempt to take over Deir Ezzur's military airport, but the Syrian troops managed to drive them out, forcing them to flee the battlefield.
The ISIL Takfiri terrorists currently control shrinking swathes of Syria and Iraq. They have threatened all communities, including Shiites, Sunnis, Kurds, Christians, Ezadi Kurds and others, as they continue their atrocities in Iraq.
Senior Iraqi officials have blamed Saudi Arabia, Qatar, and some Persian Gulf Arab states for the growing terrorism in their country.
The ISIL has links with Saudi intelligence and is believed to be indirectly supported by the Israeli regime.