Syria
ISIL takes half of Syrian town of Kobani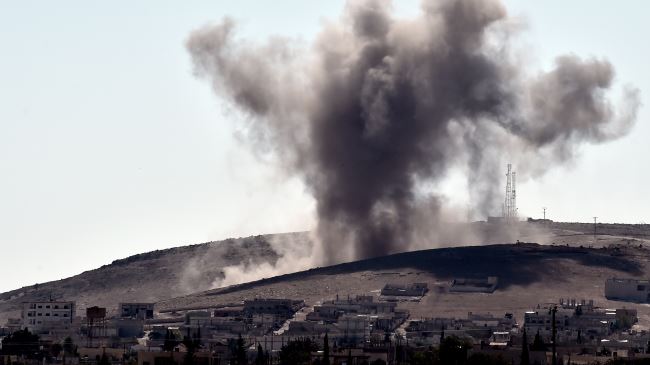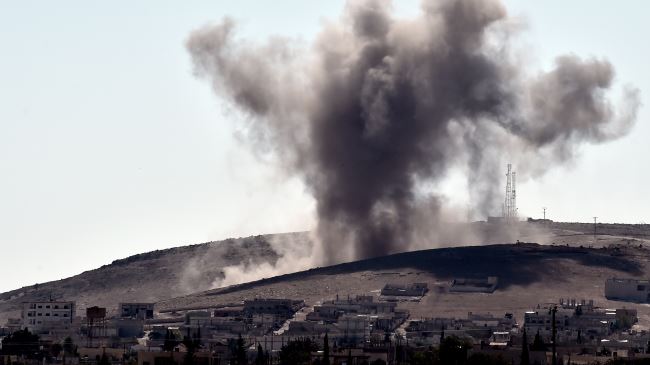 The ISIL Takfiri terrorists have taken half of the Syrian town of Ain al-Arab, known as Kobani to Kurds, as urban warfare rages on in the key town.
According to reports on Monday, the Takfiri militants fought their way into the central part of the strategic town after fierce clashes with the Kurdish fighters.
The latest advance by the Takfiri group comes despite more than three-weeks of US-led airstrikes in Syria against ISIL positions. In their latest airstrikes, American and Saudi warplanes conducted several raids in the southwest and northeast of the town.
Ocalan Iso, the deputy head of the Kobani defense council, said earlier on Monday that the town center is under heavy artillery and mortar fire.
Kobani and its surroundings have been under attack since mid-September, with the ISIL militants capturing dozens of nearby Kurdish villages.
United Nations Secretary General Ban Ki-moon called on the international community to prevent a "massacre" of civilians in Kobani.
"Thousands of lives are at stake. I once again call on all the parties to stand up to prevent a massacre of civilians in Kobani," the UN chief demanded.
Since September 22, the US, along with its regional allies, has been conducting airstrikes against the ISIL inside Syria without any authorization from Damascus or a UN mandate. The US began its airstrike campaign against the Iraq-based Takfiri terrorists in August. The US started conducting airstrikes on the ISIL terrorists only after its interests were threatened by the militants.
This is while many of the countries joining the so-called anti-terror coalition, such as Turkey, Saudi Arabia and Qatar, have reportedly been the staunch supporters of the ISIL Takfiri elements in the region.
Over 500 people have been killed in Kobani. Nearly 200,000 people have been forced to take refuge in Turkey since the ISIL attacks started in mid-September.