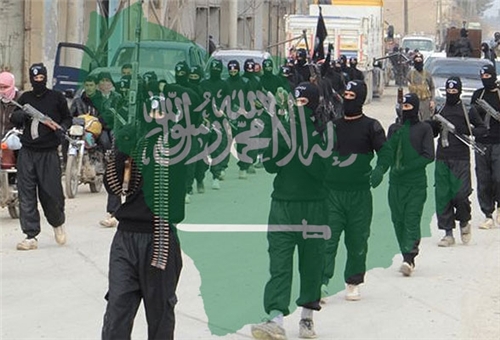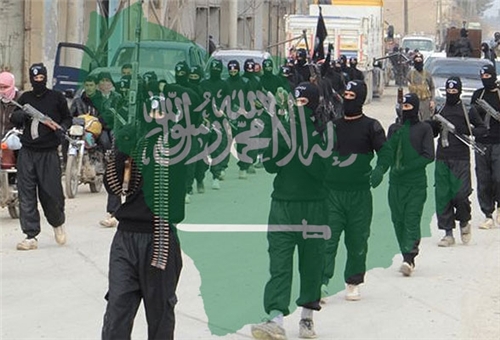 The Iraqi 'Afaq TV' broadcast on Friday footages of a group of arrested members of the so-called 'Islamic State of Iraq and the Levant' (ISIL) confessing to their direct links with the Saudi Arabia.
The video included confessions about the ISIL relations with the Saudi authorities and their role in terrorist attacks in number of Iraqi provinces, along with transporting weapons and booby-trapped cars into Iraqi cities, Al-Manar reported.
The emir of ISIL special groups in Karbala' and Najaf is among the arrested members.
During confessions, he said he was working for 'the Saudi Abu Jassem', a military man who ordered him to carry out several attacks.
Iraqi Federal Intelligence and Investigations Directorate in Karbala' has arrested a large number of terrorists during several operation it made recently.
Earlier, a well-known Saudi tweeter named 'Mojtahed' had posted tweets about armed groups in which the Kingdom intelligence services had infiltrated.
Mojtahed distinguished between three categories of armed groups, the first was made by Bandar Bin Sultan, the second had been infiltrated partially and planted by agents, and the third had been directed by deception.
Iraqi Prime Minister declared war on Al-Qaeda terrorist organizations in the country following wave of violence against Iraqi cities.