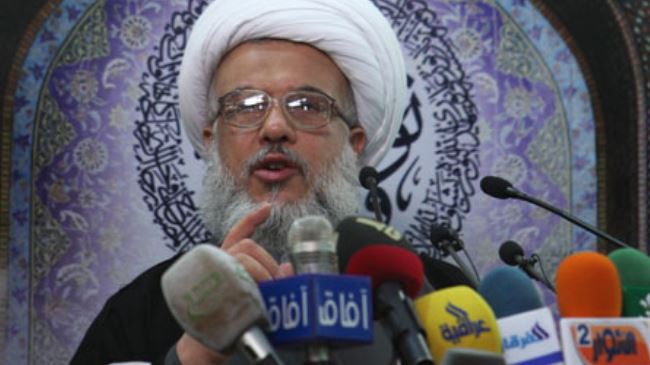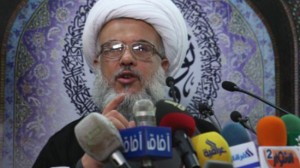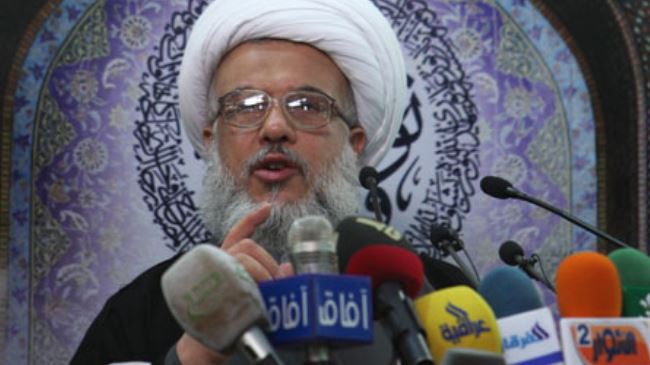 A prominent Iraqi cleric has said that militants from the so-called Islamic State of Iraq and the Levant (ISIL) must be expelled from the country before it gets too late.
Sheikh Abdul Mahdi al-Karbalai who is a representative of Iraq's top Shia cleric, Grand Ayatollah Ali al-Sistani, said the al-Qaeda-linked militants from the ISIL should be dealt with and driven out of Iraq immediately.
He added that Iraqis from all religions and sects should join the fight against the terrorists.
Earlier on Friday, Sheikh Karbalai said during a Friday prayers sermon that the newly-elected Iraqi parliament should start work without any delay and commence the process of forming a new government.
This comes as Ayatollah Sistani has recently called on all Iraqi people and political factions to unite and support the government and army in their battle against the terrorists.
Iraqi men from all walks of life are flocking to recruitment centers to join the army in its fight against the ISIL militants.
This is while the Iraqi army presses ahead with its offensive against al-Qaeda-linked militants, killing a top commander of ISIL around Tikrit. Saudi national, Abu Khabib al-Jazaeeri, has been killed during clashes in Baiji, north of Tikrit.
Iraqi troops also continued their clean-up operations in the Balad district of Salahuddin Province. They have managed to regain full control of the main refinery in the province.
The government forces have also seized the Abu Tayban region in the city of Ramadi, and almost all parts of the town of Tal Afar in Nineveh Province. Iraqi forces aided by volunteers have also made advances in Anbar Province.
Earlier this week, Iraq's Prime Minister Nouri al-Maliki lashed out at Saudi Arabia for supporting the ISIL terrorists, who are perpetrating genocide against the Iraqi nation.
Riyadh's support for the ISIL makes the Al Saud regime responsible for the "crimes that may qualify as genocide: the spilling of Iraqi blood, the destruction of Iraqi state institutions and historic and religious sites," Maliki said in a statement.