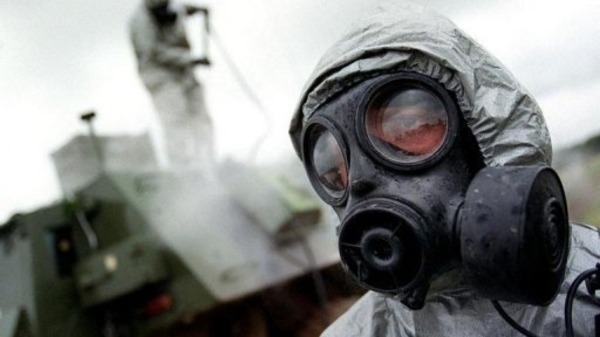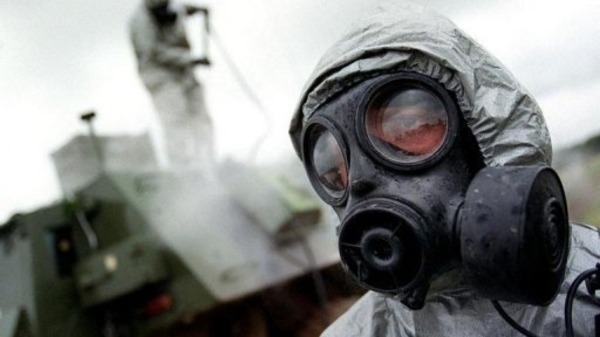 Militants of the Takfiri group, ISIL (so-called Islamic State in Iraq and Levant), fired missiles containing toxic gas at Kurdish forces in Syria last month, the forces and a monitoring group said.
The Kurdish People's Protection Units (YPG) and the so-called Syrian Observatory for Human Rights both reported the late June attacks in Hasakeh province in northeastern Syria.chemical weapons in Syria
The YPG said the attacks occurred on June 28 and targeted the Kurdish-held Salhiya district of Hasakeh city and Kurdish positions south of the town of Tel Brak.
"Upon impact, the projectiles released a yellow gas with a strong smell of rotten onions," the statement said.
It added that the ground around the impact sites was stained with a liquid that was green at first but turned yellow on contact with sunlight.
"Our troops exposed to the gas experienced burning of the throat, eyes and nose, combined with severe headaches, muscle pain and impaired concentration and mobility. Prolonged exposure to the chemicals also caused vomiting."
The YPG reported no deaths in the attacks and said that exposed forces subsequently recovered from their symptoms.
They added that YPG fighters had captured industrial-grade gas masks from ISIl forces in recent weeks "confirming that they are prepared and equipped for chemical warfare along this sector of the front."
The Observatory also reported the two attacks.
Citing medical sources, the Britain-based monitoring group said at least 12 YPG fighters suffered symptoms including choking, burning eyes and vomiting in the attack south of Tel Brak.