Syria
ISIL Withdraws from More Positions in Southern Outskirts of Deir Ezzur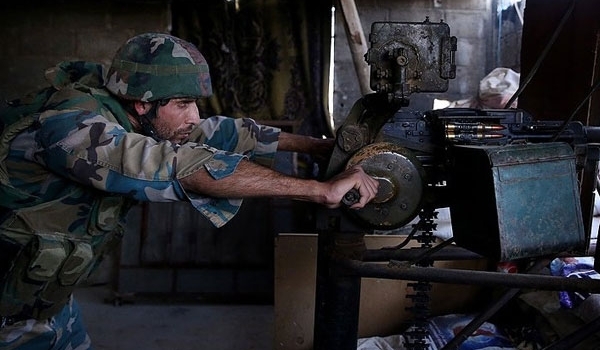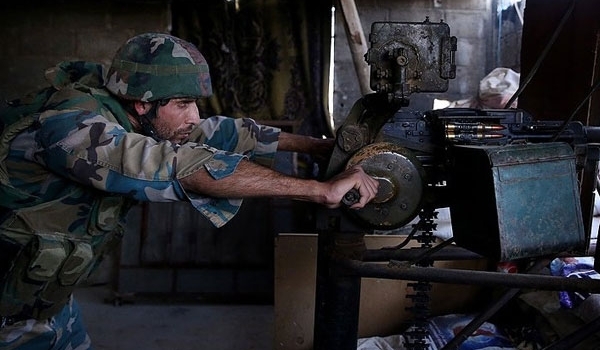 Syrian Army troops continued to beat back ISIL terrorists from more positions in Deir Ezzur's cemetery, inflicting heavy casualties on the terrorists with the back up of the Russian and Syrian warplanes.
The army soldiers stormed ISIL's defense lines in Deir Ezzur's cemetery and managed to seize control over several more positions.
The army men also targeted two bomb-laden drones of ISIL in the cemetery region and destroyed terrorists' canon in al-Thardah mountain.
The army troops, meantime, targeted a number of ISIL's vehicles near Panorama region.
The Syrian and Russian fighter jets pounded ISIL's movements and concentration centers in the cemetery, al-Ma'amel region on the Southern outskirts of Deir Ezzur, the neighborhood of al-Omal and Bur Saeed street on the Northern outskirts of the city, leaving a number of terrorists dead and wounded.
ISIL's centers and positions in the villages of al-Salehiyeh, al-Baqaliyeh and in the neighborhood of al-Mohandeseen came under air raids of the Syrian and Russian bombers as well.
Battlefield reports said ISIL has sustained large casualties in the air raids.
In relevant developments in the province on Monday, the Russian Defense Ministry said that six Russian Tu-22M3 bombers carried out airstrikes against new ISIL targets in Syria's Deir Ezzur province destroying two command posts, arms depots, a large number of military equipment and terrorists.
"On January 30, 2017, six strategic Tu-22M3 bombers took off in Russia, flew over Iraq and Iran, and carried out a group air attack on new Daesh targets in the Deir Ezzur province," it reads, Sputnik reported.
"The destruction of all designated targets has been confirmed by the means of objective monitoring," the ministry said.
"Su-30SM and Su-35S fighters, which had taken off from the Hmeymim airbase in Syria, provided air cover for the bombers," it added.
The Russian aircraft safely returned to their home bases after the mission.