Syria
ISIL's Deir Ezzor HQ goes up in flames after powerful Syrian Army assault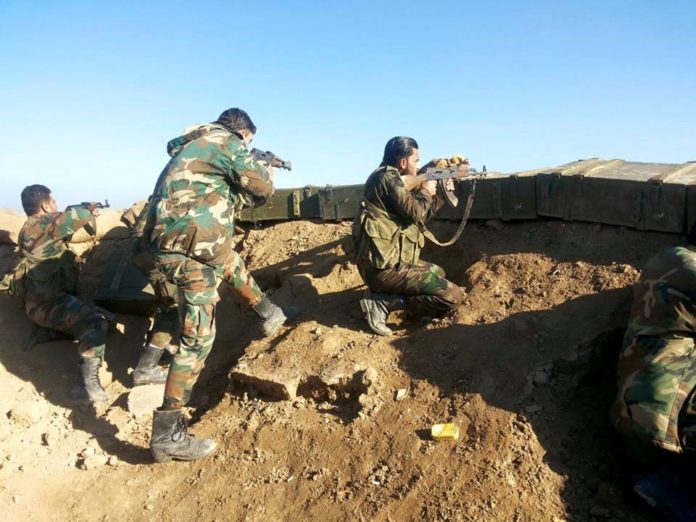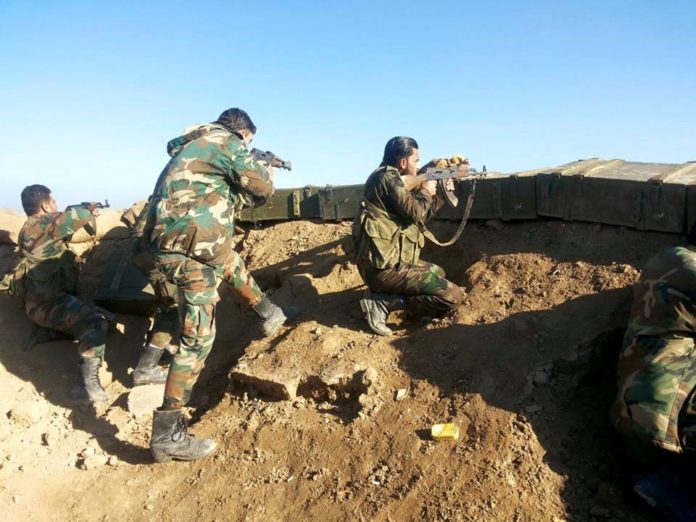 The Syrian Arab Army (SAA) carried out a strategic assault in the western part of Deir Ezzor on Monday, targeting ISIL headquarters near the 137th Brigade's base.
Backed by airstrikes, the Syrian Arab Army's 137th Brigade destroyed the terrorist group's HQ and main gathering point in western Deir Ezzor, leaving many Islamic State militants dead in the process of Monday's assault.
According to the 137th Brigade, their forces killed 14 Islamic State terrorists and wounded several others, while also destroying several armored vehicles that were mounted with 14.5mm anti-aircraft machine guns.
Following the attack on this Islamic State installation, the Syrian Arab Army assaulted the terrorist forces at the provincial cemetery, inflicting heavy damage on the enemy defenses.