Syria
ISIL's Offensive Repulsed by Army, Allies Near Palmyra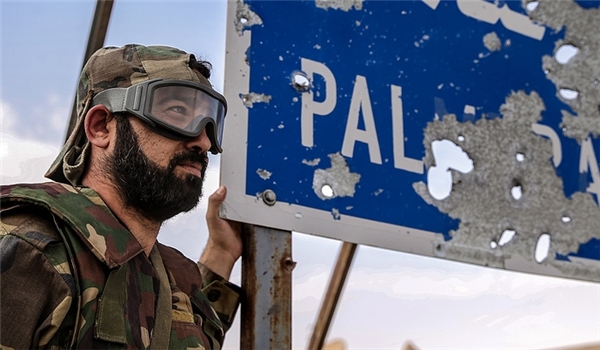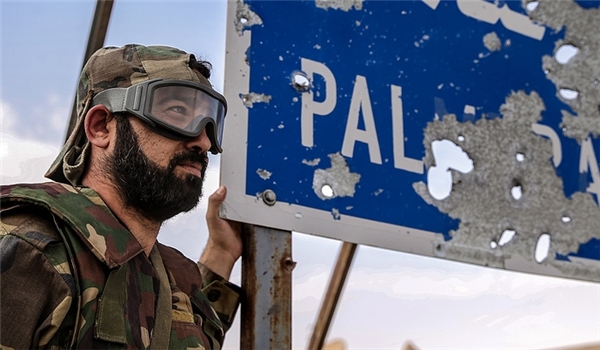 The Syrian army forces repelled the ISIL terrorists' massive attacks against their positions in the Eastern parts of Tadmur (Palmyra) in Homs province, military sources said, adding that clashes have resumed near the two oil-rich regions of al-Mahr and al-Sha'er.
According to the sources, heavy clashes erupted between the Syrian army units and the ISIL terrorists in al-Sawame and the Northern parts of Palmyra in Jabal Antar district with the army inflicting casualties and damage on the militants.
Meantime, the Syrian troops launched fierce artillery attacks against the ISIL gathering centers in the region.
Also, the Syrian army's clashes with the ISIL militants near Huwaisis region and the two al-Sha'er and al-Mahr oil fields in Eastern Homs were resumed.
Meantime, the Syrian fighter jets pounded the ISIL's strongholds in al-Sukhnah and the nearby areas.
Also in the Northern parts of Homs, the Syrian troops targeted the terrorists' centers in al-Rastan city and the Syrian warplanes heavily bombed their positions in al-Qanto and al-Houla towns.
Earlier today, the Syrian army forces, supported by the Russian helicopters, started special operations to retake control of al-Sukri district Southeast of Tadmur in Central Syria and continued advance to reach Khanifis region.
A field source said that the Syrian army has seized back control of Sawame al-Haboub region East of Tadmur and Arak gas field and is now only a few hundred meters away from Khanifis power plant.
The source added that the Syrian army continues operations towards Toynan company in Eastern Tadmur to establish the biggest security ring around the city.
According to the reports, the Syrian army units' operations near Tadmur have started and they will cover two pivots; first from al-Sukri district towards Khanifis; and then towards al-Sukhnah city in the Eastern parts of Homs which hosts one of the most important ISIL training centers in the region.
A military source said that operations towards al-Sukhnah are carried out to cut the important supply routes, adding that by retaking control over al-Sukhnah, the ISIL terrorists' move through the old roads between Raqqa and Jordan and Iraq will be impossible.
He said that liberation of al-Sukhnah would pave the ground for the army and its allies' advance towards Deir Ezzur city from the Western side and meantime, the Syrian forces can reach al-Tabaqa region in Southern Raqqa through al-Sukhnah road.