Syria
ISIL's Saudi Commander Killed in Syrian Army Attacks in Deir Ezzur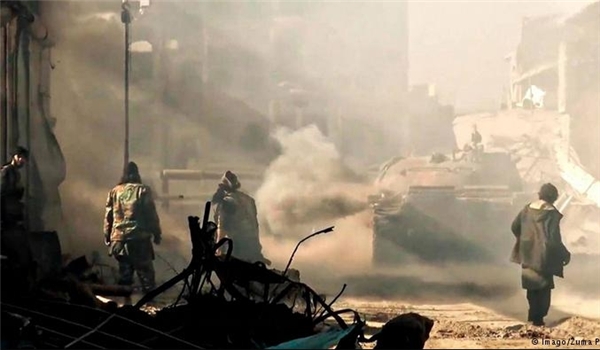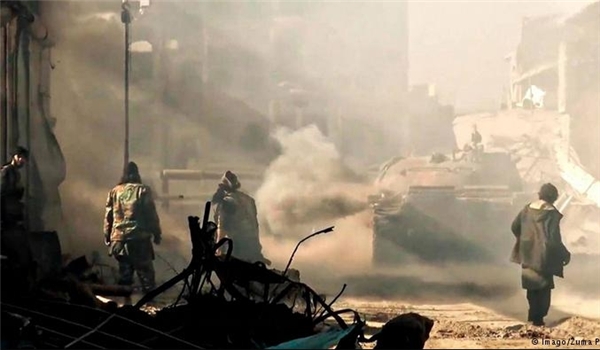 A senior Saudi commander of the ISIL terrorist group was killed in the Syrian Army troops' attacks on the terrorist group's positions in Western Deir Ezzur, field sources said on Saturday.
The sources reported that the army soldiers engaged in heavy fighting with ISIL in the Southern and Southwestern outskirts of Deir Ezzur city and in areas surrounding the city's airbase, inflicting heavy casualties on the terrorists.
The sources went on to say that the Syrian Air Force and the army's artillery units targeted the positions and movements of the ISIL in the villages of al-Shamitiyeh, Ayyash, al-Khariteh, al-Baqaliyeh, Huweija Sakar, Ein Bu Joma'ah and al-Omal neighborhood.
They further added that a number of terrorists, including their Saudi national commander of ISIL's Hasaba (security-monitoring forces) in the town of al-Qasbi, were killed in Western Deir Ezzur.
ISIL's military hardware sustained major damage in the attacks.
Relevant reports said on Friday that the army troops and the Fatemiyoun combatants fended off ISIL's offensive on army positions near the al-Wa'er dam near the border with Iraq, inflicting major losses on the terrorists.
The army and popular fighter warded off ISIL's heavy attack on pro-government forces' positions in al-Wa'er dam region Northeast of al-Zquf military facility in Badiyeh (desert), killing tens of terrorists and forcing the remaining pockets of them to retreat.
The pro-government units seized six military vehicles and a large volume of arms and ammunition of ISIL.