Syria
ISIL's Security Members in Deir Ezzur Killed in Clashes with Syrian Forces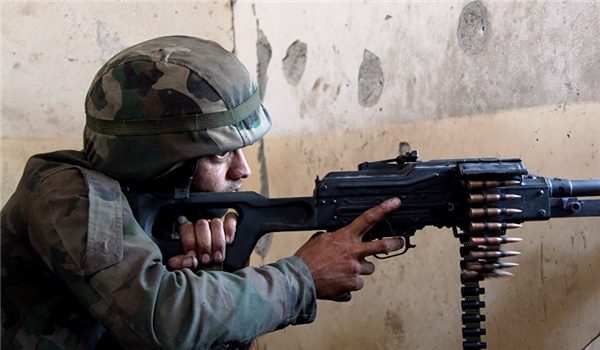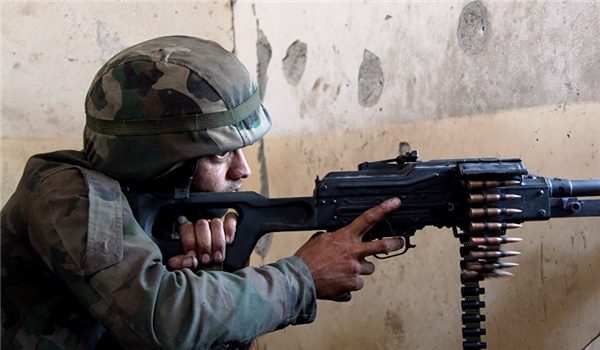 The Syrian Army troops stormed ISIL's positions in the Southern outskirts of Deir Ezzur city, killing several security members of the terrorist group.
The army men struck ISIL's positions near Panorama base, Deir Ezzur base and Regiment 137 base, killing a large number of ISIL, including one of the commanders of the terrorist group in the town of Muhassan nom de guerre Moravia al-Faraj.
Local sources reported that the entire members of ISIL's security headquarters, including Abu Abdulla Tunisi, Abu Harth Shaqra and Abu al-Mo'atasem al-Dayeri, were killed in the army attack in the village of al-Hosseiniyeh.
In the meantime, the Syrian Air Force pounded ISIL's positions and movements in the neighborhoods of al-Hamidiyeh, al-Arzi and al-Kanamat and in al-Maqaber (cemetery) region and Jonayd Division base, inflicting major losses on the terrorists.
Relevant reports said on Saturday that over 25 civilians, including women and children, were killed and several more wounded in the US-led coalition air attacks in Raqqa city and a town in Eastern Deir Ezzur in last 24 hours.
21 civilians, including 15 members of a family, were killed in the US air raid on Raqqa city in Northeastern Syria.
Eight of the casualties killed in the Raqqa air attack were children.
Field reports said that tens of others were wounded in the Raqqa airstrike, adding that some of the injured are in critical condition increasing the possibility of a rise in the death toll.
In the meantime, the fighter jets targeted the town of al-Mayadeen in Eastern Deir Ezzur, killing five civilians and wounding 20 more.