Iraq
ISIS Explodes One of Oldest Sign of Iraq History + Pics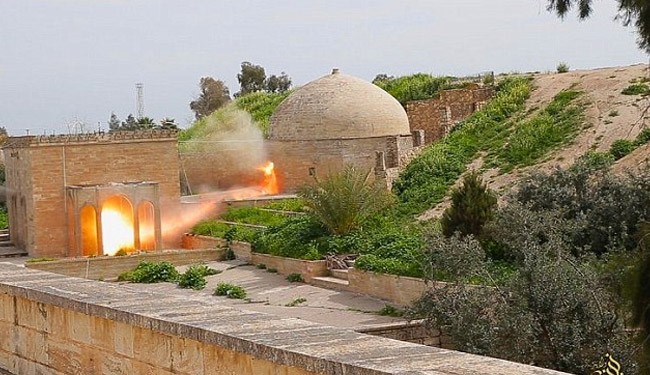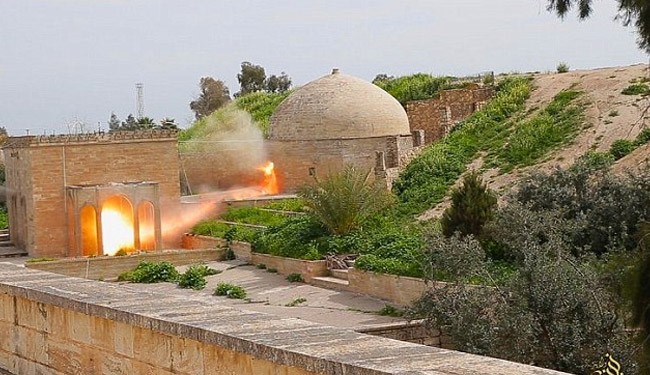 Barbaric ISIS terrorists target Christian history by another blow to Iraq by using explosives to destroy the 4th Century Mar Benham monastery.
The ancient building, built by Assyrian king Senchareb 1,600 years ago, stood in the Christian-dominated town of Bakhdida, just 20 miles south east of oil rich ISIS stronghold Mosul.
Locals took to social media to share images of the massive blast, which reduced the ancient monastery to little more than vast piles of rubble.
The attack was later confirmed by Kurdish journalists familiar with developments in the city.
Mar Benham monastery was captured by ISIS last July in a lightning advance that saw the militants seize control of swathes of northern Iraq – including the country's second largest city, Mosul.
Resident monks who live in the building – which is also known as the Monastery of the Martyrs Saint Behnam and his Sister Sarah, and was once visited by thousands of Christians and Muslims every year – were subsequently forced to leave and flee to nearby Christian villages.
The destruction of the religious building was subsequently confirmed by Barzan Sadiq, executive producer at Kurdish Rudaw media network, according to the International Business Times.
The destruction of the monastery emerged as the United Nations human rights office said that ISIS fighters may have committed genocide against the minority Yezidi community in Iraq as well as crimes against humanity and war crimes against civilians including children.
In a report based on interviews with more than 100 alleged victims and witnesses, it urged the U.N. Security Council to refer the situation to the International Criminal Court for prosecution of perpetrators.