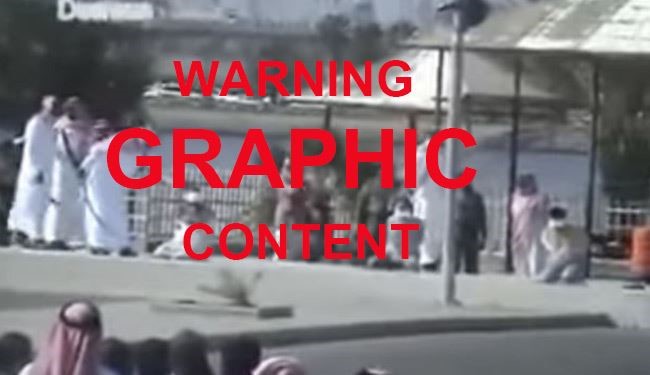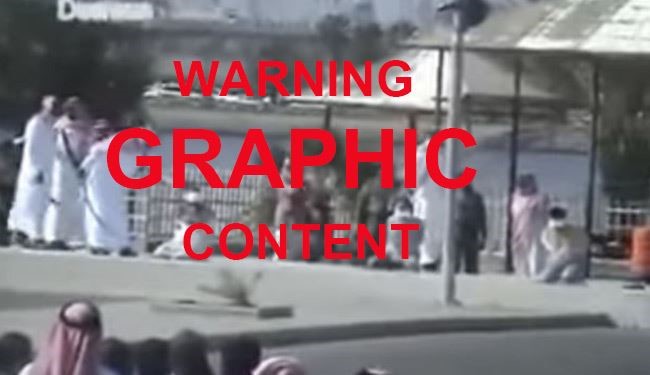 Photo shows public beheadings of 3 people in Saudi Arabia LIKE ISIS method in public beheading, it is a rare footage emerged on Saturday of authorities in Saudi Arabia.
A 50-second video was uploaded to YouTube by A Saudi activist Ali Dubaisy, who says Middle East Eye he had obtained it from sources inside the kingdom. He said a tourist in the Red Sea city of Jeddah filmed the footage on a mobile phone, adding that it is rare to obtain such footage as it is illegal to film executions.
A man was arrested in January after filming the public beheading of a woman in Mecca.
Dubaisy said he is not aware when the execution of the three men took place but he said it was "recently". The men's identity and the reason for their execution is not known.
The executioner is then seen to wipe blood from his sword with what appears to be a cloth, which he drops on the decapitated body as he walks past over to the second man.
People can be heard screaming in the background.
The number of executions in Saudi Arabia has risen dramatically this year. Human Rights Watch has reported that 144 people have been beheaded so far in 2015, compared with 87 in the whole of 2014.
The majority of people executed are convicted on charges relating to drugs or murder.
Officials have not commented on why executions have risen.
According to Middle East Eye at least 144 people have been executed in Saudi Arabia this year, compared with 87 in all of 2014.
The Last ISIS Fashioned Public Beheading in Saudi Arabia a Burmese woman has been publicly beheaded in the holy city of Mecca, sparking condemnation of Saudi Arabia's human rights record.
Laila Bint Abdul Muttalib Basim, who resided in Saudi Arabia, was dragged through the street and held down by four police officers as she was executed by sword on Monday (12 January).