Syria
ISIS Negotiates Al-Nusra to Join Forces against Syrian Army Troops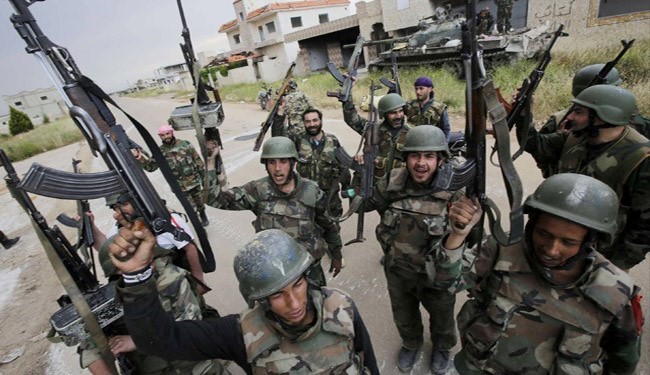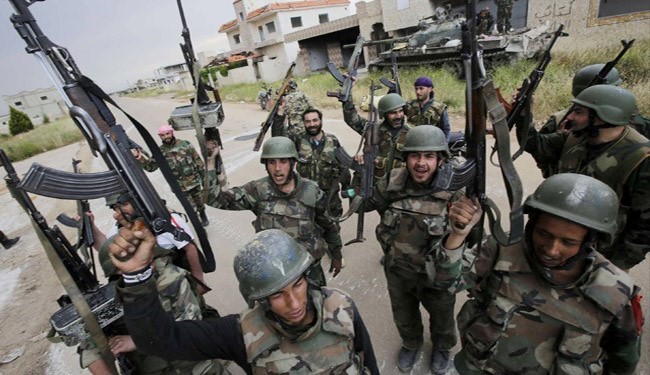 The Russian Defense Ministry said on Wednesday its intelligence had overheard ISIS commanders talking to Al-Nusra Front about uniting forces against the Syrian Army.
The Russian Air Force eliminated 83 militant targets in 46 sorties in the last 24 hours, bombing terrorist groups in five Syrian provinces, destroying camps, warehouses, vehicles and workshops, the MoD's spokesman, Major General Igor Konashenkov, said in a briefing on Wednesday.
The airstrikes hit targets of ISIS and Al-Nusra Front in the provinces of Aleppo, Damascus, Deir al-Zor, Hama, Idlib and Latakia.
"An airstrike by a Sukhoi Su-25SM ground-support fighter jet group eliminated a large compound of Al-Nusra Front near the city of Khan-Shaykhun, together with all infrastructure, arms depots and vehicles," he said.
The spokesman said that another Al-Nusra Front installation, a workshop producing radio-controlled improvised explosive devices and explosives storage site, was destroyed near the city of Aleppo.
Konashenkov also told journalists that ISIS militants are in talks with members of other terrorist groups, including Al-Nusra Front, to unite their forces against Syrian government troops.
Al-Nusra Front and ISIS have been at loggerheads since February 2014, when the terrorist groups started infighting that resulted in bloody clashes.
A command-and-observation post of ISIS positioned atop of a mountain was eliminated by a Sukhoi Su-24M bomber in Idlib province.
Also in Idlib province, another Su-24M eliminated a concealed arms depot near the town of Jisr al-Shugur.
Syrian troops, backed by airstrikes, have gained ground from Terrorists in the area in recent days resulted many casualties among terrorists.
Among those killed was the commander of the 1st Coastal Division, a terrorist group that has reportedly received arms from the United States, according to London based observatory.