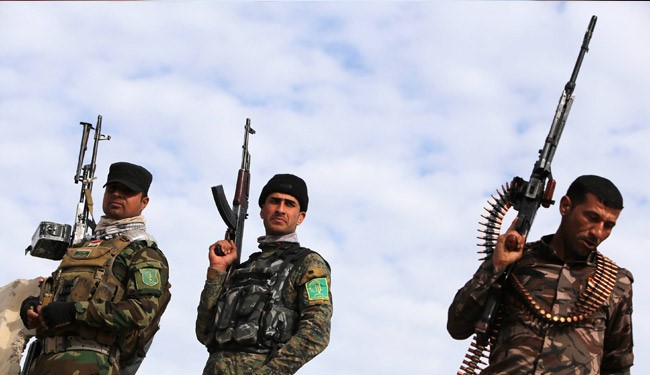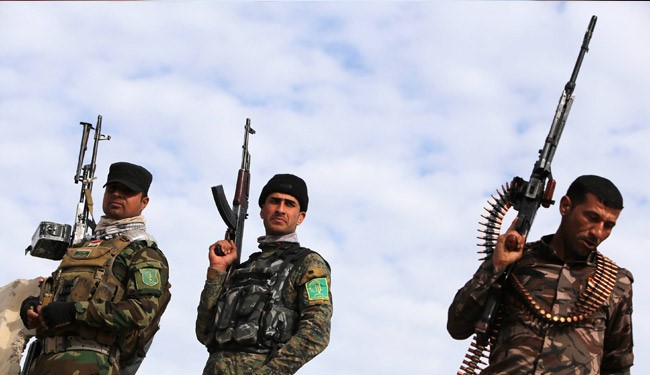 The ISIS group is reportedly attempting to negotiate with tribes and local residents in areas controlled by the trib's armed forces in Iraq's western province of Anbar, asking them to allow to retreat more easily, according to security sources and tribal elders, Radio Free Iraq has reported.
The report did not say in which area or areas of Anbar the negotiations are purportedly taking place.The claims came amid reports that ISIS militants launched a fierce assault on Anbar's provincial capital of Ramadi on March 11.
Initial reports of the attack on the afternoon of March 11 gave different information, 7 to 21 attacks reported, but Anbar's police chief Major General Kazem Al-Fahdawi told that the ISIS had begun their attack at around 5 o'clock in the morning and estimating that "at least 17" car bombs were detonated.
Most of the car bombs were blown up before the suicide attackers reached their goals, however.
The large operation by the gunmen in Ramadi is possibly a dramatic show of force amid reports that the militant group is under pressure elsewhere in the province, and in the neighboring province of Salah Ad-Din, where Iraqi forces nearly captured Tikrit.
Iraqi security forces reported gains elsewhere in Ramadi on March 10, with security forces and tribal forces taking control of much of the township of Garma.
There is also evidence that Iraqi forces are targeting ISIS supply lines and training facilities.Iraqi forces on March 9 reported the deaths of "more than 60" ISIS gunmen at a Bomb Workhouse plant in the Al-Qaim area in western Anbar, in an air strike by the Iraqi Air Force in coordination with the Suqur cell of the General Intelligence Directorate. The work house in which was phosphate plant was a supply and training base for ISIS in Anbar, Ninewa and Salah Ad-Din.
ISIS terrorists
Moreover yesterday a car bomb exploded at a group of the ISIS when preparing a suicide bomber in Anbar.A security source told IraqiNews "The car exploded in AL-Zangura west of Anbar at a crowd of the Islamic State of Iraq and Levant."
Also "The ISIL terrorists bombarded the civilians' houses in Al-Jmhuri district in the center of Anbar by shells".
A Melbourne teenager who went to Iraq to join ISIS has reportedly been killed carrying out a suicide bombing.
Meanwhile ISIS released an image on Wednesday claiming to show Abu Abdullah al-Australi or Jake Bilardi 18 year's old teenager before he carried out a suicide attack on the Iraqi city of Ramadi. Australian media recently named Abu Abdullah al-Australi as a pseudonym of 18-year-old Australian Jake Bilardi.
Iraqi officials said 13 vehicles attacked army positions in Ramadi, the capital of Anbar province. No details on casualties were given.
– See more at: http://en.alalam.ir/news/1684651#sthash.L8ULSzjS.dpuf