Bahrain
Islamic Awakening: Bahrainis hold mass anti-government rally in capital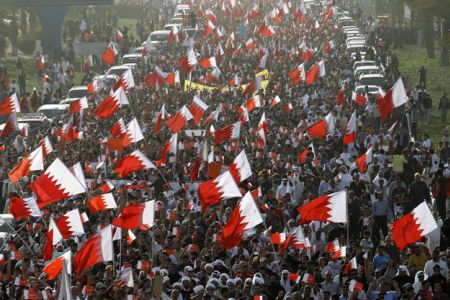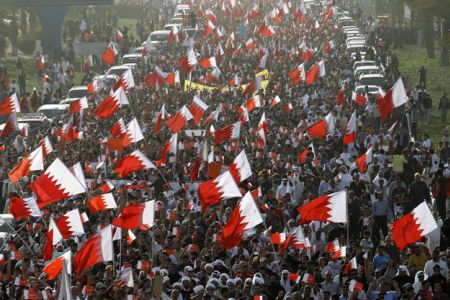 Bahrainis have held a mass anti-government demonstration outside the capital, Manama, to demand an end to the rule of Al Khalifa dynasty.
Tens of thousands of Bahrainis took the streets west of Manama on Friday in response to a call from the country's top cleric Sheikh Issa Qasim. Images coming from Bahrain show protesters filled up the main Budaiya highway in Diraz and Saar.
"We are here for the sake of our just demands that we cannot make concessions over and we stick with them because we have sacrificed for them," Sheikh Qasim said before the march in his weekly sermon in the village of Diraz.
Demonstrators also called for the immediate release of political prisoners and denounced the Bahraini dictatorship in.
"No to dictatorship and no to sectarianism. We want an elected government that represents all Bahraini citizens without any discrimination," main opposition bloc al-Wefaq said in its statement.
"Time has come for real implementation of the principle of ' people are sources of all powers' as stipulated in the National Action Charter, the constitution, and international conventions on civil and political rights," al-Wefaq stated.
Similar protest rallies were also held across the country. Activists say over 50 percent of the Bahraini population took part in the protests.