Islamic Awakening
Islamic Awakening: Muslim Bahraini people call on monarch to leave power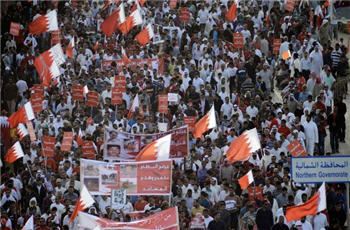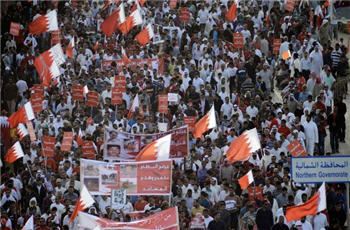 Bahrainis have staged nationwide anti-regime protest rallies to call on the ruling Al Khalifa dynasty to relinquish power, saying the British-backed regime has lost legitimacy.
The demonstrators also called for the immediate release of prisoners and urged the government to stop the brutal crackdown on protests.
Protests were reported in several towns and villages across the country, including towns near the capital, Manama.
The rallies came a day after Saudi-backed Bahraini troops attacked anti-regime protesters in Sitra, southeast of Manama. Witnesses say the rally was broken up after regime forces backed by armored vehicles fired tear gas at demonstrators.
Bahraini troops also attacked a protest rally in the western village of Shahrakan on Saturday, killing one person.
Bahrain's main opposition bloc al-Wefaq said in a statement the 31-year old Ahmed Abdul Nabi died of asphyxiation after regime forces fired a tear gas into his family's house in the village.
Bahraini troops heavily rely on tear gas and stun grenades to disperse peaceful anti-government protesters. Several Bahraini civilians, mostly senior citizens and kids, have died from asphyxia after regime troops fired tear gas in residential areas and into homes in violation of international standards that Bahrain is a signatory to.
Amnesty International has warned about the Bahraini government's misuse of tear gas against anti-regime protesters and has called for an investigation into the tear gas-related deaths.