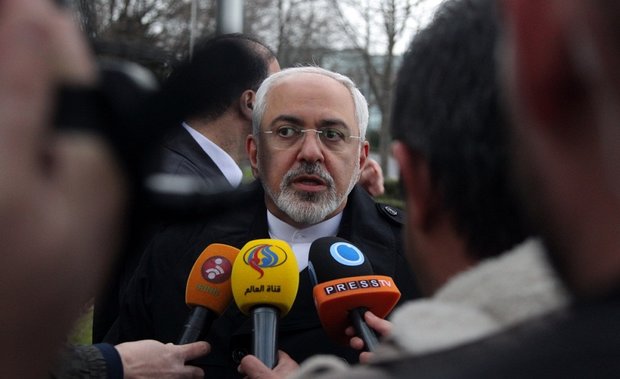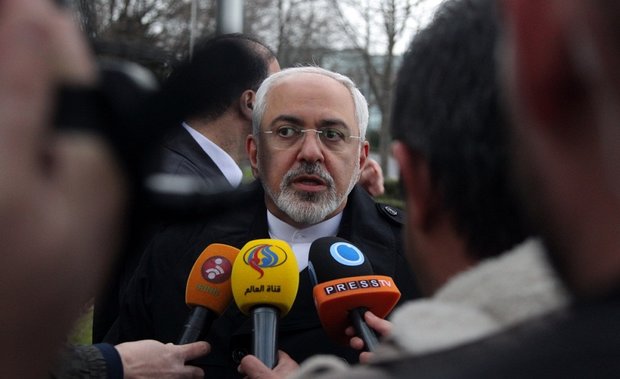 Iranian FM Zarif said on Monday the moves by certain Muslim countries in getting closer to the Israeli regime is 'embarrassing'.
Following the OIC Extraordinary Summit in Indonesia on Monday, Mohammad Javad Zarif, Iranian Foreign Minister, told reporters "one of the major topics that gathered us together in the summit was the Judaization of Jerusalem and the Al-Asqa Mosque."
"In the summit, we stressed that these moves are against the international law and called on the UN Security Council to take measures in this regard," he added.
Zarif went on to add, "regrettably, the UN Security Council, due to the US interventions, has been unable to take any practical measure toward the Palestinian issue. The Israeli regime has violated many international humanitarian laws and caused the deaths of defenseless Palestinian people."
The Iranian top diplomat who attended the summit on behalf of President Rouhani, deemed embarrassing the moves by certain Muslim countries in getting close to the Israeli regime, saying "in times when the Zionist regime has come under serious attack by the West for the very first time and non-governmental organizations in western countries have taken stances against the crimes committed by the regime, it is truly embarrassing that certain Islamic countries are neutralizing the Western attacks on Israel by their attempts at getting close to the regime."
He referred to Iran's role in support for Palestine, saying "we highlighted in the summit that despite pressures leveled at Iran, the Islamic Republic has never abandoned its supportive stance toward Palestine."
"OIC member countries despite all the internal differences must not forget about Palestine," he said. "This summit was an opportunity to show we are still a unified front against the Zionist regime."
He went on to add that, "in spite of the fact that extremism and terrorism have become the main problems in the Middle East, this should not allow the Palestinian issue to become marginalized and dismissed from the attention of the Islamic countries."
The Extraordinary Summit of the Organization of Islamic Cooperation (OIC) on Palestine and Al-Quds Al-Sharif was opened on Sunday March 07 at the Jakarta Convention Center in the Indonesian capital, bringing together representatives of 49 countries with the motto of 'United for a Just Solution'.