Iran
Islamic Iran asks for UN condemnation of Great Satan US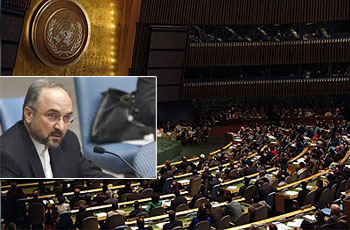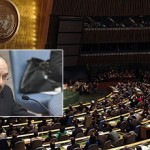 Islamic Republic of Iran in a letter to UN Secretary General Ban Ki-moon, UN General Assembly and UN Security Council called for condemning of the violation of Iran's airspace by a US spy drone.
The IRI's permanent representative to UN Mohammad Khazaee in the letter to heads of UN's main bodies wrote that in continuation of US hostile moves against the Islamic Republic of Iran, a US RQ170 Sentinel drone violated Iran's airspace by entering 250 kilometers into the Iranian soil in northern Tabas region that faced timely and strong reaction of the Iranian armed forces.
"My government emphasizes the obvious and provocative violation of the US government is a hostile attempt and in evident contradiction to international law, particularly the basic principles of the UN charter," Ambassador Khazaee wrote in his letter while mentioning Islamic Republic of Iran's previous letters to US government in this regard.
The letter added that the Islamic Republic of Iran strongly protests such hostile acts while warning against the harmful consequences of such actions.
"Islamic Republic of Iran preserves the legitimate right for carrying out necessary measures for protecting its sovereignty," Khazaee noted.