Bahrain
Middle East
Islamic Iran dismisses interference allegations by Zionist Servant Bahraini Regime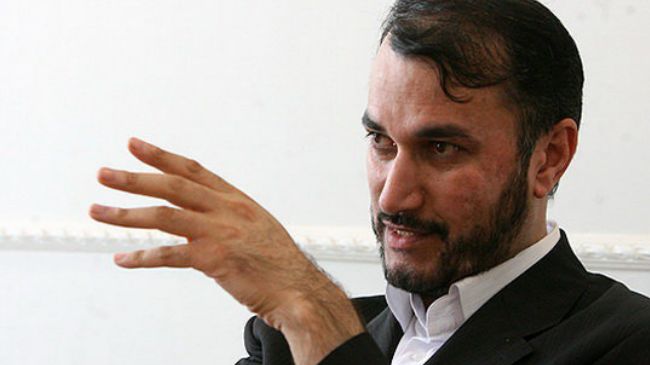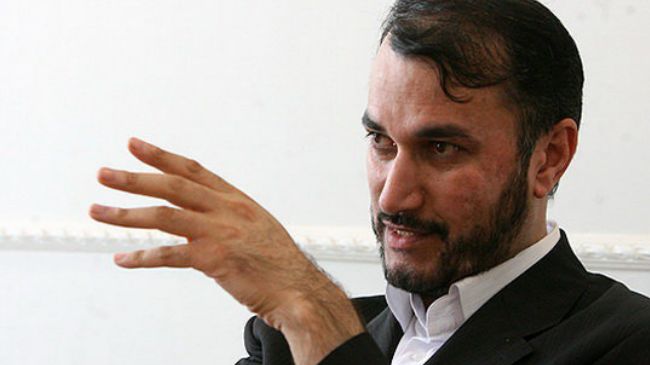 A senior Iranian official has categorically rejected allegations by Bahraini officials of Iran's interference in the domestic affairs of the Persian Gulf kingdom.
Iran's Deputy Foreign Minister for Arab and African Affairs Hossein Amir-Abdollahian
In an interview with Mehr news agency on Friday, Iran's Deputy Foreign Minister for Arab and African Affairs Hossein Amir-Abdollahian described as popular the uprising in Bahrain against the ruling Al Khalifa regime and said the allegations against Iran were "an insult to the wise Bahraini nation."
The people of Bahrain have "for more than two years been patiently demanding civil rights through democratic and peaceful means but have instead faced murder, suppression, expulsion from their jobs and threats," Amir-Abdollahian said.
Pointing to the flagrant violations of human rights in Bahrain and the adamancy of the Al Khalifa regime in employing security and military means to silence the people, Amir-Abdollahian said the unrest in the kingdom can only be handled diplomatically and resolved through negotiations.
"The Islamic Republic of Iran supports such negotiations, and we hope that by respecting the public's democratic demands the Bahraini government prepares the ground for talks."
The Bahraini revolution began in mid-February 2011, when the people, inspired by the popular revolutions that toppled the dictators of Tunisia and Egypt, started holding massive demonstrations.
The Bahraini government promptly launched a brutal crackdown on the peaceful protests and called in Saudi-led Arab forces from neighboring states.
Dozens of people have been killed in the crackdown, and the security forces have arrested hundreds, including doctors and nurses accused of treating injured revolutionaries.
A report published by the Bahrain Independent Commission of Inquiry in November 2011 found that the Al Khalifa regime had used excessive force in the crackdown and accused Manama of torturing political activists, politicians, and protesters.
The protesters say they will continue holding anti-regime demonstrations until their demand for the establishment of a democratically elected government is met.