Iran
Islamic Iran's Police full ready for NAM summit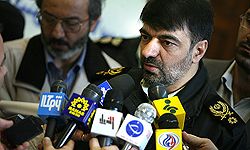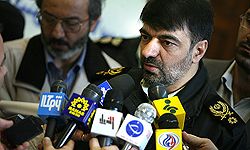 Iran's Deputy Police Chief Brigadier General Ahmad Reza Radan announced on Wednesday that all police and law enforcement bodies of the country are prepared to provide full security for the 16th heads-of-state summit of the Non-Aligned Movement (NAM) in Tehran later this month.
"Our country is the most secure country in the world and all security measures from the border points to inside the country have been foreseen so as to have full security for the conference in the best possible way," Radan said.
He said police will be in charge of the security of all officials of the different states participating in the summit since the very first day to the day they leave the country.
The 16th NAM summit will be held in Tehran from August 26 to 31.
Iran will assume the rotating presidency of the movement from Egypt for three years during the upcoming summit.
NAM is comprised of some 120 member states and 17 observer countries.
NAM is an international organization of states considering themselves not formally aligned with or against any major power bloc. NAM is the largest grouping of countries outside of the United Nations.
NAM member states represent nearly two-thirds of the United Nations' members and comprise 55% of the world population, particularly countries considered to be developing.