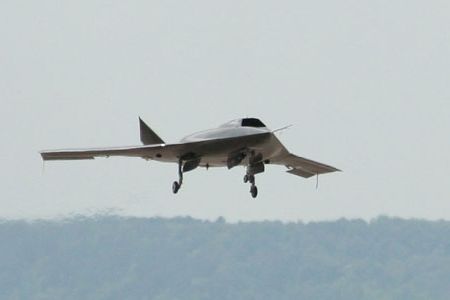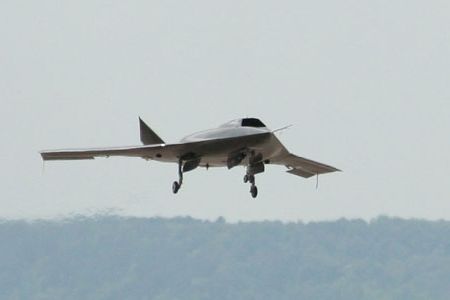 Iran has reportedly decided to put on display the US and israeli Unmanned Aerial Vehicles (UAV) Iranian armed forces have captured in the country's airspace in the near future.
On display will be four israeli drones that have violated the Iranian airspace along the eastern borders and three remote controlled US aircrafts that have entered the country along either its eastern or southern borders, Tehran Times quoted an informed source as saying.
The exhibition will be open to national reporters and foreign ambassadors based in Tehran.
Latest domestically manufactured electronic warfare equipment will also feature in the exhibition.
Iran released video footage on December 8 of a US RQ-170 Sentinel stealth aircraft that had been brought down with minimal damage by the Iranian Army's electronic warfare unit four days earlier.
The aircraft had been flying over the northeastern Iran city of Kashmar, some 225 kilometers (140 miles) away from the Afghan border.
Two US officials, speaking on condition of anonymity, confirmed to CNN on December 6 that the drone had been part of a US Central Intelligence Agency (CIA) reconnaissance mission, involving the US intelligence community stationed in Afghanistan.
Tehran says the US spy mission was a "hostile act," and has lodged a complaint with the United Nations over the violation of its air sovereignty by the intelligence-gathering aircraft. It has urged the world body to condemn such contravention and adopt necessary measures to end the 'dangerous and illegal' acts.
A number of countries have reportedly asked Iran for permission to inspect the aircraft.
Following days of silence on the capture and unveiling of the spy drone by Iranian armed forces, US President Barack Obama claimed on December 12 that Washington has asked Tehran to return the US reconnaissance drone.
"We've asked for it back. We'll see how the Iranians respond," Obama said.
Following the US plea, high-ranking Iranian officials, including the country's Defense Minister Brigadier General Ahmad Vahidi, stressed the US spy drone would remain in Iran's possession as part of its national assets.
On Monday, former US Vice President Dick Cheney criticized the US president for failing to destroy the spy drone after its capture, saying Barack Obama should have ordered an airstrike to quickly destroy the downed high-tech unmanned aerial aircraft to prevent the Islamic Republic from subjecting it to examination.
On December 11, a senior Iranian lawmaker said that Iran was in the final stages of decoding the aircraft's data. Iran has also announced that it intends to reproduce the drone through reverse engineering.