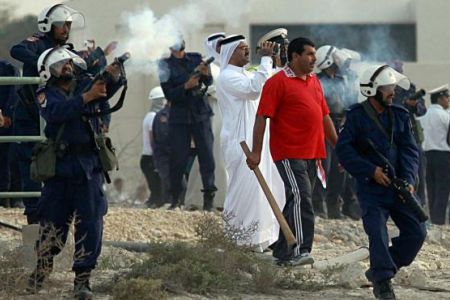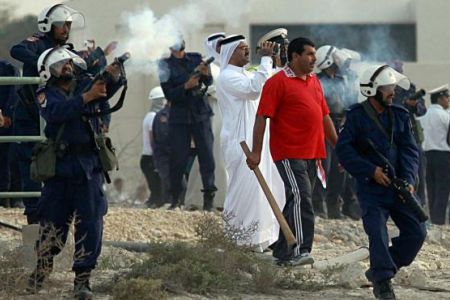 Iranian lawmakers have urged the United Nations to stop ignoring the persisting violence committed against peaceful Bahraini protesters by the Saudi-backed Al Khalifa regime.
In a statement released on Sunday, members of Iran's Majlis Human Rights Committee called on the UN to break its silence on the atrocities in Bahrain, condemning the gross human rights abuses being committed by the Al Khalifa regime's security forces against mass anti-regime protesters.
They added that Iran expects a stronger reaction from the UN to halt the serious violations of human rights in Bahrain. Such violations, the Iranian lawmakers said, include the arrest and unfair trial of doctors and nurses, torture, the beating and abuse of detainees, inhumane or degrading conduct by Bahraini security forces during interrogations, extrajudicial executions, harassment, intimidation, and dismissal of pro-democracy demonstrators, as well as the lethal use of electrical shock by Bahraini security forces against prisoners.
The Iranian legislators argued that certain Western countries that portray themselves as advocates of human rights have either kept silent on the ongoing human rights abuses in Bahrain or have shipped ammunition and anti-riot gear to the US-backed Persian Gulf state in an attempt to assist the ruling Al Khalifa regime's brutal crackdown on peaceful demonstrations.
Since the beginning of Bahrain's revolution in February, large numbers of anti-government protesters have poured into the streets across the oil-rich state, demanding more rights, freedom and wide-ranging political reforms in the authoritative political system of their country.
Dozens of people have been killed and thousands more have been arrested or expelled from their jobs in Bahrain since the start of the revolution.
The Bahrain Independent Commission of Inquiry issued a report on November 23, saying that the Manama regime had used "excessive force, including the extraction of forced confessions against detainees," in efforts to defuse the popular protest rallies in the country.