Iran
Islamic Iran's Army to display latest achievements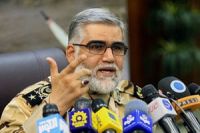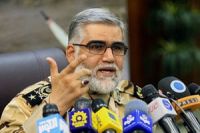 Commander of Iran's Army Ground Forces has announced the plan to put on display the latest achievements made by the Army during the ceremony on 29th of Farvardin in Iranian calendar.
29th of Farvardin (18th of April, 2013) is named the Army Day in the country.
According to IRIB, Brigadier General Ahmad Reza Pourdastan told reporters on Thursday that the armed forces are ready to defend the nation.
Referring to the issue of the Year of Political and Economic Epic, he said the military forces are ready to play due role in the country's construction as the part for economic epic and also will enthusiastically participate at the polling stations in line with their share in political epic.