Iran
Islamic Iran's Navy expels foreign copter from drill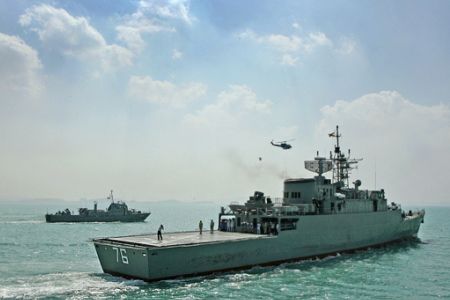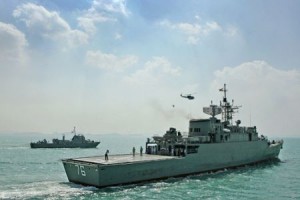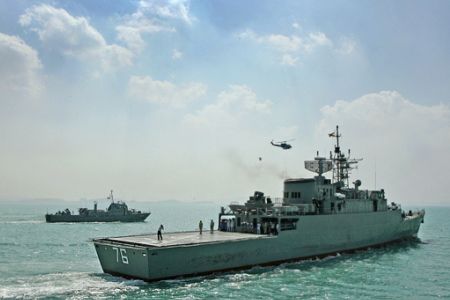 A senior Iranian commander says Iran's navy warned off a foreign helicopter that had approached the site where the country is currently holding its naval drills.
"Foreign forces are seeking to learn what we are doing in the region and what plans we have," Iranian Navy Deputy Commander Rear Admiral Seyyed Mahmoud Mousavi said on Monday.
He added the helicopter was forced to leave the region after the Iranian forces issued repeated warnings to it.
"When the helicopter saw the resoluteness of our units and [our] determination to take the next measures [if necessary], it was forced to leave the region promptly and observe the safe distance." Mousavi added.
He further explained that the drills are held in international waters and according to international regulations and foreign units are allowed to be present in the area. The commander, however, added units involved in a military drill have their own safe zones and no trespassing by any foreign forces is allowed in these zones.
On Saturday, December 24, Iran's Navy launched a massive 10-day Velayat 90 naval exercise, covering an area stretching from the east of the Strait of Hormuz in the Persian Gulf to the Gulf of Aden.
Different classes of submarines, including Tareq and Qadir, the newest ground-to-sea missile systems and torpedoes have been employed in the maneuvers.
Over the past years, Iran has made important breakthroughs in its defense sector and attained self-sufficiency in producing important military equipment and systems.
The country has repeatedly clarified that its military might is merely based on the nation's defense doctrine of deterrence and poses no threat to other countries.